Have a look at what the fengshui masters at Way Fengshui Group have to say about what lies ahead in the year of the rooster and whether it's the right time to add to the family.
Rat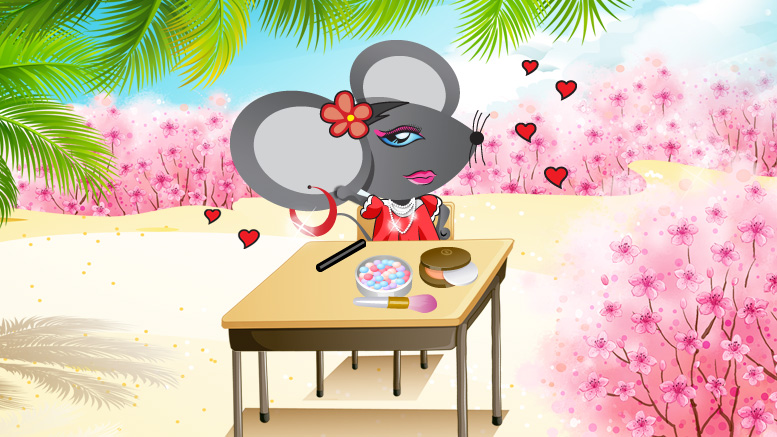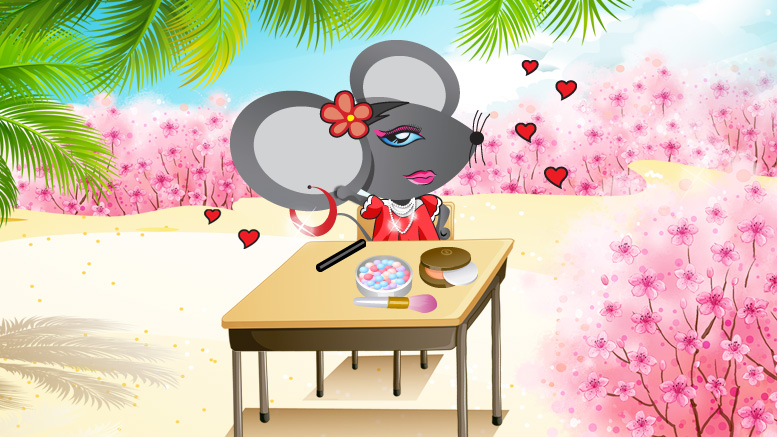 Auspicious colours: Yellow and Brown

Luck ★★★
With a middling luck cycle, the resourceful Rat will need to put some effort into career and academic pursuits this year. Although the influence of Tian Xi Happiness Star brings about personal celebrations and joyous life events, Guan Suo Harmful Star and Gou Shen Entanglement Star threaten to create entanglements in your life that could lead to anxiety and depression. It may seem easier to put on a brave front, especially when your loved ones are happy, but open communication is vital to preventing emotional trauma and misunderstandings.
Conception ★★★★
With Tian Xi Happiness Star promising blissful celebrations, love is in the air for those born in the Year of the Rat. As this is a good year for married couples to plan for a new addition to the family, intense feelings of romance will lead to a strong desire to conceive. On the other hand, the likelihood of interpersonal issues and entanglements may lead to misunderstandings with your spouse. Engage in activities that you and your spouse enjoy for the creation of happy moments together. This shall in turn increase your chance of conception.
Ox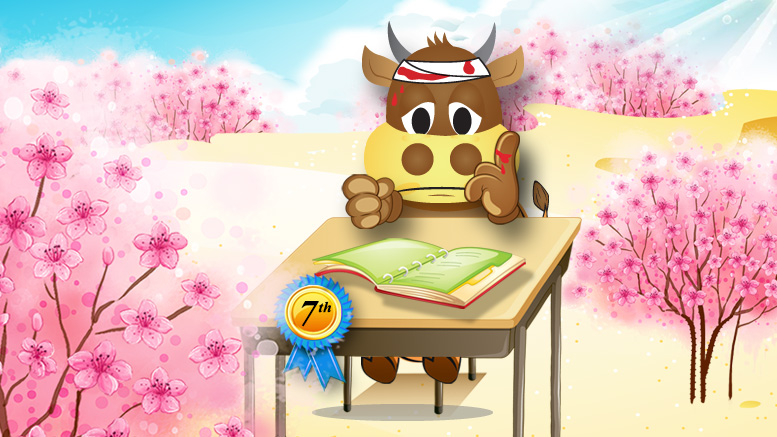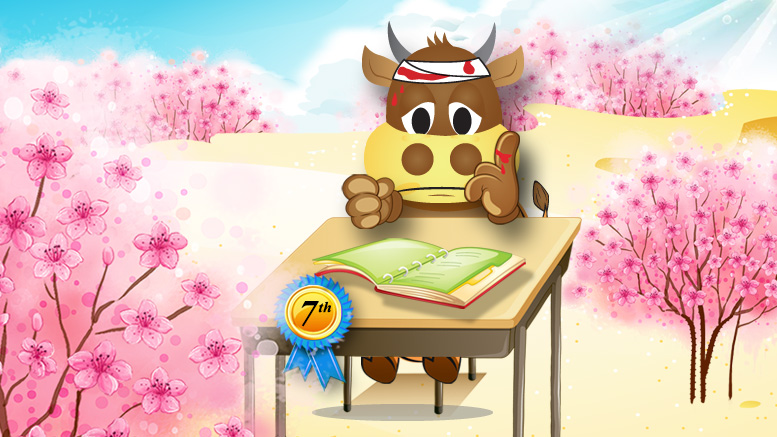 Auspicious colours: White and Gold
Luck ★★★
After a bountiful year in 2016, the steadfast Ox shall experience a slight decline in luck. A gathering of unlucky stars creates pitfalls for your health and wealth, but the presence of Tian Jie Auspicious Star and Jie Shen Lucky Star will help to resolve the worst of these disasters. Tactful by nature, you may find yourself beset with legal matters if you are not direct enough and try to protect others' interests for the sake of maintaining harmony. Make family your first priority, as their support will help you to overcome difficulties.
Conception ★★
Due to the presence of Fu Chen Emotional Star, emotional stability may not be a strong suit for those born in the Year of the Ox. With several career and health-related problems on hand, you may feel that it is not the right time to start a family. Furthermore, the appearance of Hua Gai Star of Arts invokes loneliness and may cause you to drift away from your partner. During this period of emotional turbulence, it is imperative that you recognise that your spouse's love for you is deeply rooted and putting him first shall influence you positively.
Tiger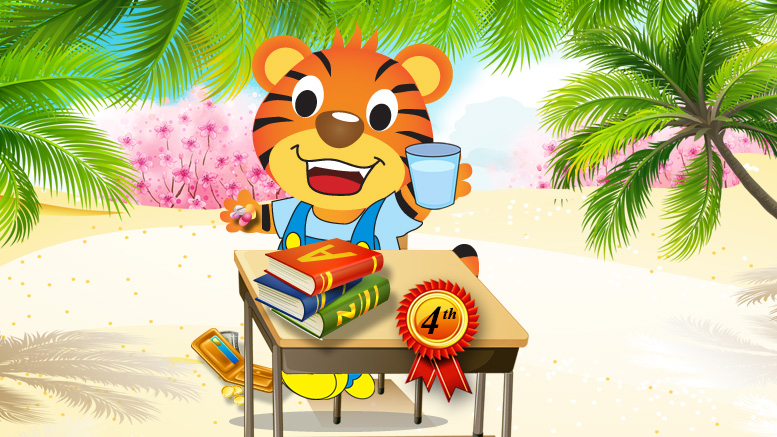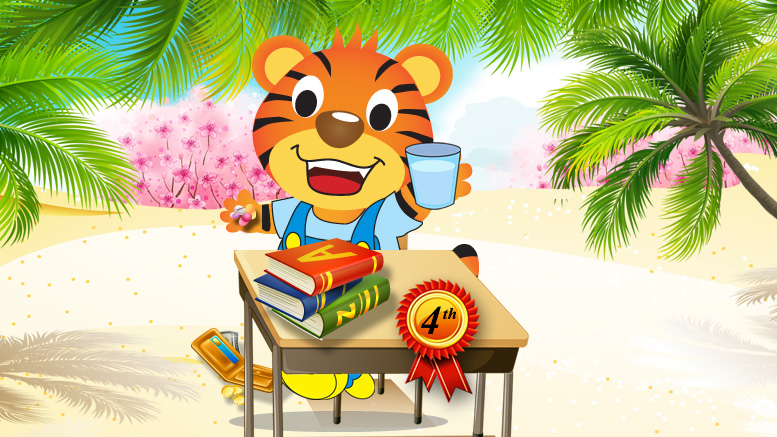 Auspicious colours: Red and Orange
Luck ★★★★
After a busy 2016, this year promises better fortune for the brave Tiger. The glow of Yue De Star of Kindness extends to all aspects of your life, dispelling inauspiciousness and paving the way for career and academic endeavours to go well. You should take this opportunity to attain skills and qualifications that will help your career, as well as strengthen friendships and relationships. That said, unlucky stars may still pose challenges in your path to greater financial stability. You will also need to watch out for health threats from Si Fu Illness Star.
Conception ★★
The appearance of Si Fu Illness Star indicates the likelihood of falling ill for an extended length of time. As you may be preoccupied with poor luck with health, your desire to start a family is minimal. In 2017, pay extra attention to your health. Adopt a healthy diet and regular sleep routine to maintain good health – this will greatly enhance your chances of conceiving. If you are looking to rejuvenate your marriage, consider a getaway with your other half to enjoy some quality one-to-one time together.
Rabbit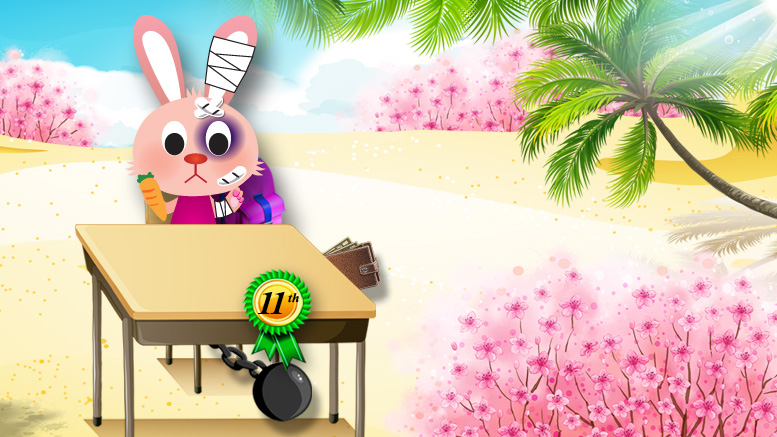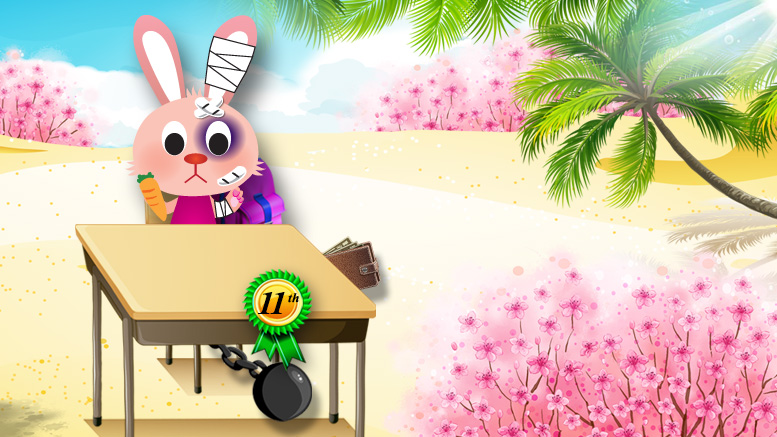 Auspicious colours: Blue and Black
Luck ★
Clashes with multiple unlucky stars, including Sui Po Disaster Star, denote a tough year for the gentle and spirited rabbit. Managing your wealth and career will keep you on your toes, while you must be careful not to let the pressure affect your romantic and family life. However, with the protection of Yue Kong Auspicious Star, you will be able to overcome this challenging period. For your health and safety, you should consider praying at places of worship according to your religion. During these trying times, stay optimistic and rely on good friends to bolster your mood.
Conception ★
Starting a family takes a backseat this year as you focus on resolving financial and health issues. Episodes of disharmony with your partner, caused by Po Sui Separation Star, may lead you to question the decision of having a new addition to the family. In such trying times, step back and look at the bigger picture of your future together and cherish your spouse's support. Going on regular dates with your partner will help reinvigorate your marriage and ease the stress caused by matters outside of marriage.
Dragon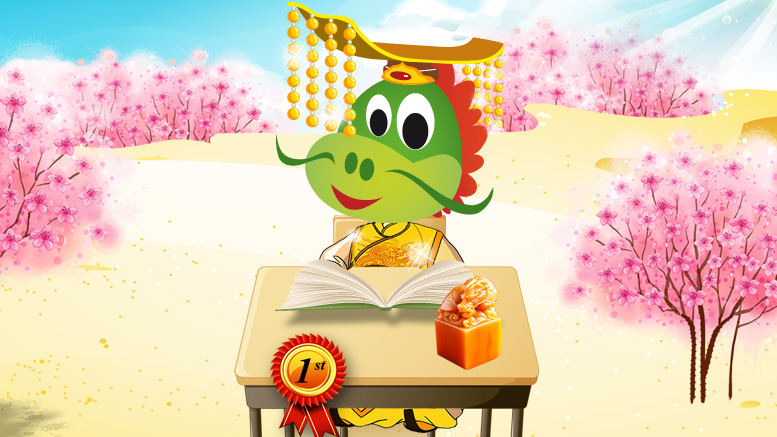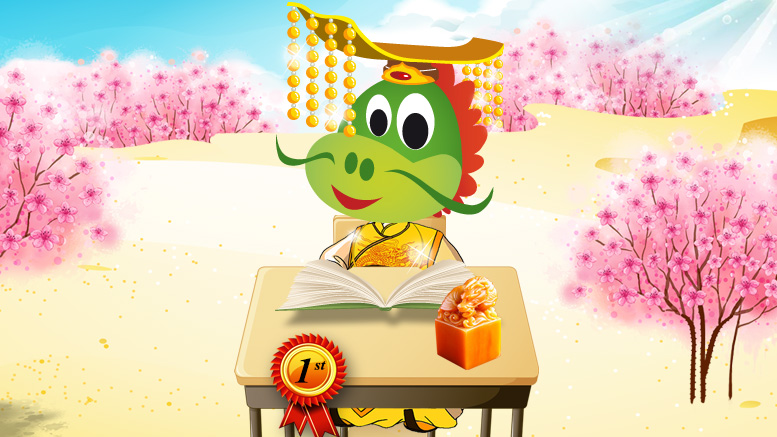 Auspicious colours: Yellow, Brown, White and Gold
Luck ★★★★★
With multiple lucky stars shining on you this year, 2017 sees those born in the Year of the Dragon enjoying immense luck in all aspects of life. Sui He Harmonious Star denotes warm and harmonious interpersonal relationships, which will bring about good fortune – especially wealth – with Long De Prosperity Star also present. However, Sui Sha Precarious Star brings inauspicious Yin energy and it is best not to make changes to your living environment such as moving house or conducting renovations. Share the blessings you've received through charitable deeds.
Conception ★★★★★
This year, strong interpersonal relations with members of the opposite sex shall promise thriving luck in romance . This means that you are likely to enjoy a harmonious relationship with your spouse. With strong romantic energy between you and your partner, your chance of conceiving is high. If you are planning to have a child, this is an excellent year to do so. Furthermore, smooth career and wealth progression means that you are likely to cope with the financial responsibilities of raising a newborn.
Snake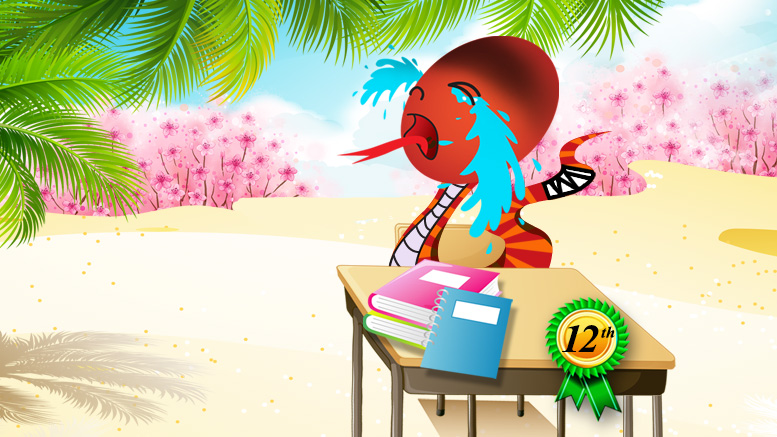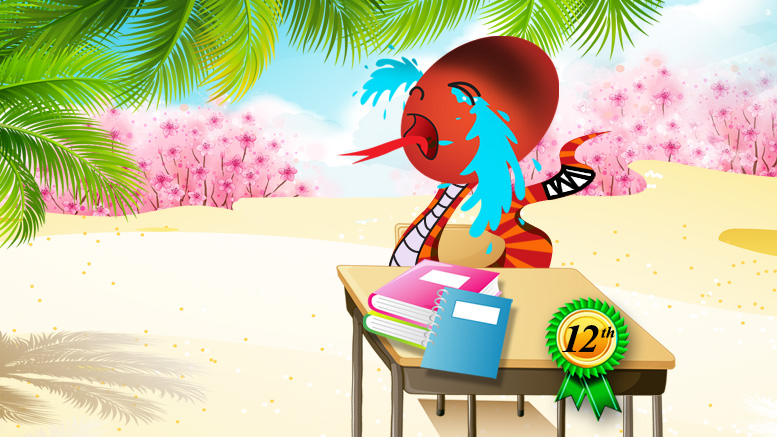 Auspicious colours: White and Gold
Luck ★
Encounters with multiple unlucky stars and an absence of lucky stars signify a sharp decline in your luck cycle. This year, you must keep a low profile and avoid succumbing to envy of those around you who are faring better. While you are naturally persuasive and influential in your social circle, beware of saying things that may reflect badly on you or giving advice that will backfire on you. In the face of numerous minor hassles and frustrating events brought by De Sha Disaster Star, strive on and you will emerge stronger!
Conception ★
High stress levels caused by stagnant career prospects, wealth loss and ailing health shall lead to a lack of desire to start a family. With difficulties confronting you in all aspects of life, having a child may well be seen as a hindrance that you wish to avoid altogether. This year, work hard to maintain your relationship with your spouse. Avoid lashing out at your partner; instead, share your woes openly with him. Going for hikes or yoga classes together will help to forge stronger bonds between man and wife, as well as lower stress levels.
Horse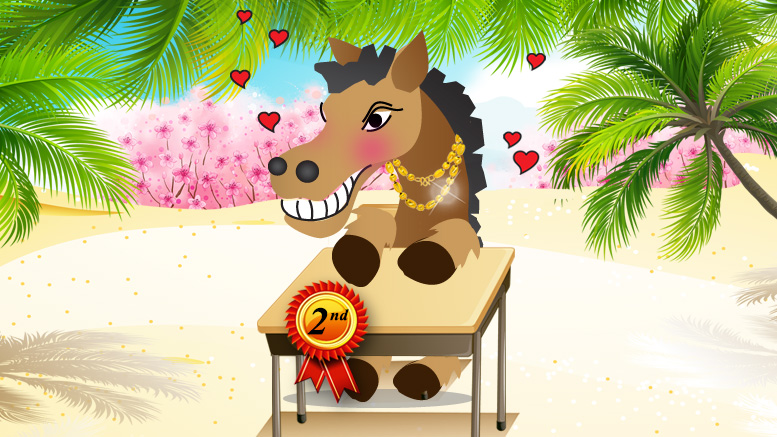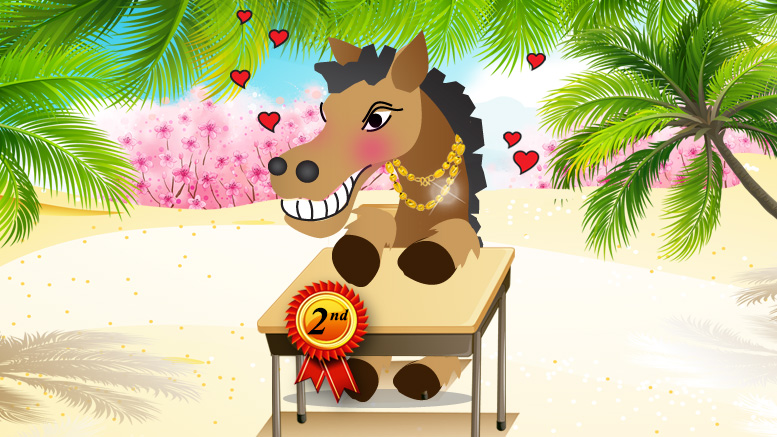 Auspicious colours: Yellow and Brown
Luck ★★★★★
An abundance of lucky stars make this an extremely auspicious year for the tenacious horse! Having Fu Xing Fortune and Tian De Benevolence stars around means all aspects of your life will be smooth-sailing and you will be rewarded handsomely for your hard work. This is an ideal year to embark on new life journeys, be it starting a new career or a new family. However, unlucky stars still lurk and you must not get complacent, especially when it comes to maintaining interpersonal relationships.
Conception ★★★★★
Your thriving career prospects will lead to a strong desire to start a family. Under the glowing aura of Fu De Auspicious Star, you shall receive good press at work and see major projects come to fruition, with consequent promotions and salary increments. Adding a newborn to the family shall help boost your chances of a blissful and lasting marriage. While things may appear rosy on all fronts, be wary of the presence of Juan She Dispute Star, which serves to cause turmoil within your marriage. Reaffirm your bond with your partner by showing interest and support in his life.
Goat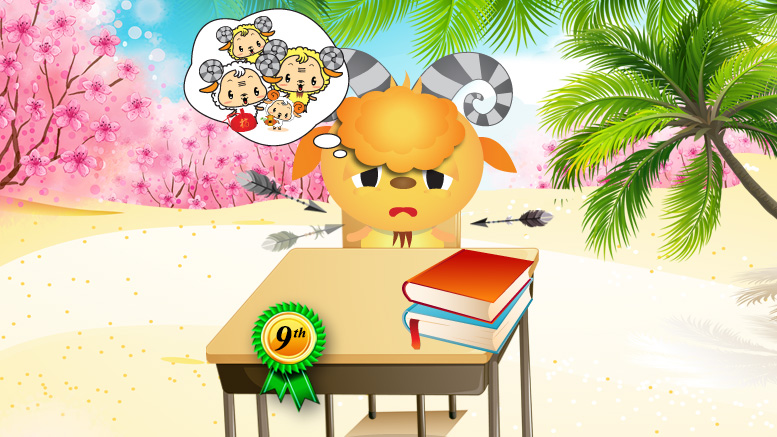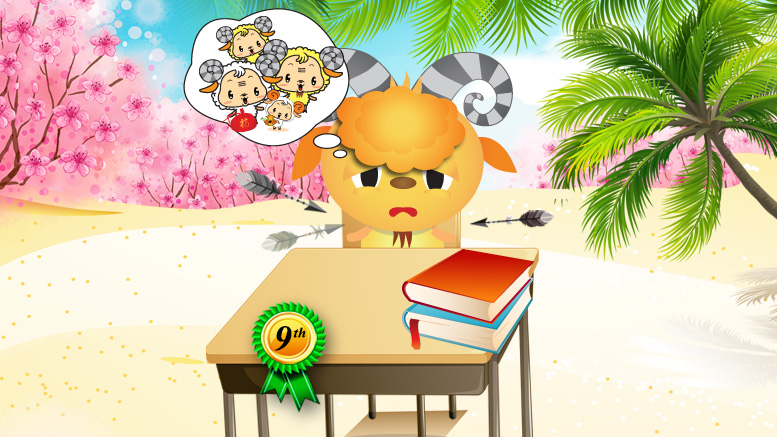 Auspicious colours: Red and Orange
Luck ★★
The arrival of multiple unlucky stars leads to a downturn in your luck cycle, but there is nothing the hardy Goat cannot overcome! This year, be wary of villains who are looking to harm you; be alert and keep a low profile. Family relationships prove to be a challenge and you will need to spend more time with them in order to maintain harmony. Seniors must watch out for even minor illnesses and ailments as these may progress into more severe health issues if you do not stay active.
Conception ★★
A gloomy year awaits those born in the Year of the Goat, as denoted by the appearance of a plethora of inauspicious stars. Frequent clashes with your partner and in-laws due to Gua Su Discord and Yue Sha Despair stars shall negatively impact spousal relations, leading you to maintain the status quo when it comes to adding to the family. In addition, your moody nature, caused by external factors, will cause you to find children a burden. During this year of emotional unrest, work on improving interpersonal relations with those around you.
Monkey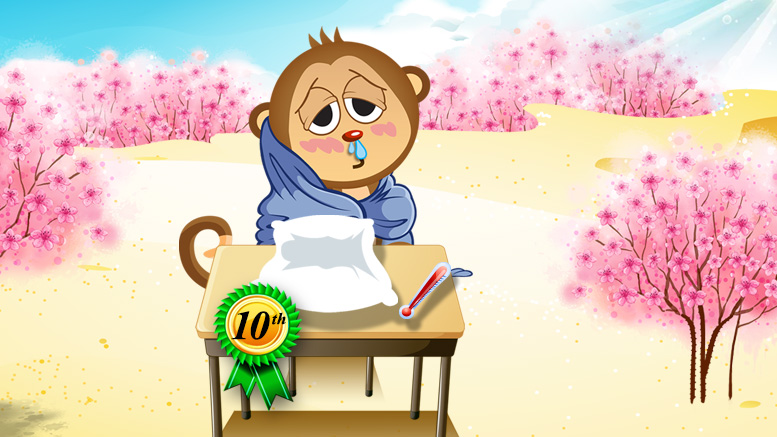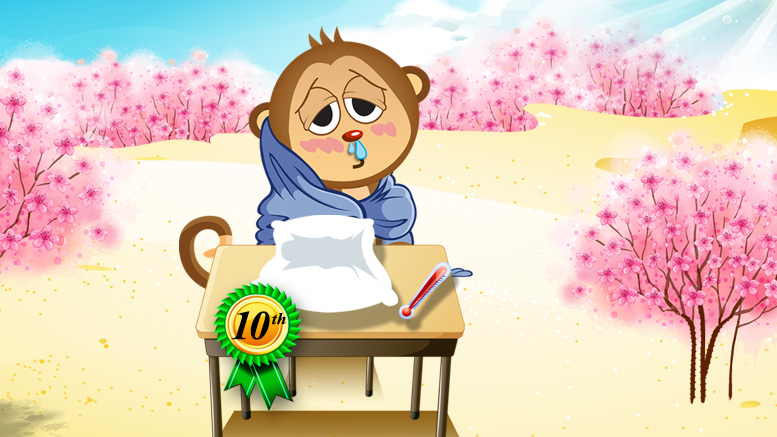 Auspicious colours: Blue, Black, Yellow and Brown
Luck ★★
After a dismal 2016, you will see marginally improved luck this year but will need to continue gritting your teeth and soldiering on. Thanks to Mo Yue Achievement Star, you will see a breakthrough in your career that provides much-needed relief, but matters of the heart prove to be frustrating and may affect your concentration. Harmful stars also seek to wreck your body with illnesses, so make your health a priority and do not let other aspects of your life take a toll on it. Being naturally sociable, you will benefit from meeting with friends to unwind.
Conception ★★
No thanks to frequent bouts of ailments caused by Bing Fu and Wang Shen Illness stars, you may feel that this is not the right time to conceive. Moreover, poor health prospects will leave you short-tempered and clashes with your other half are likely. This year, while women born in the Year of the Monkey should make healthy lifestyle choices and strengthening their marriage top priorities, starting a family can greatly aid in enhancing spousal relations and bring happiness to the household.
Rooster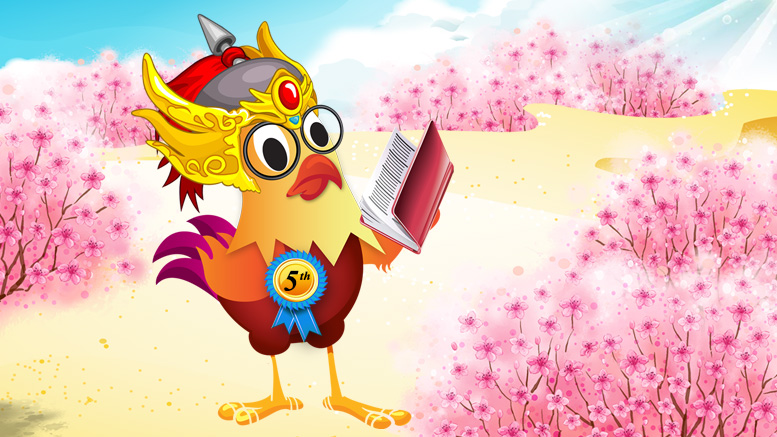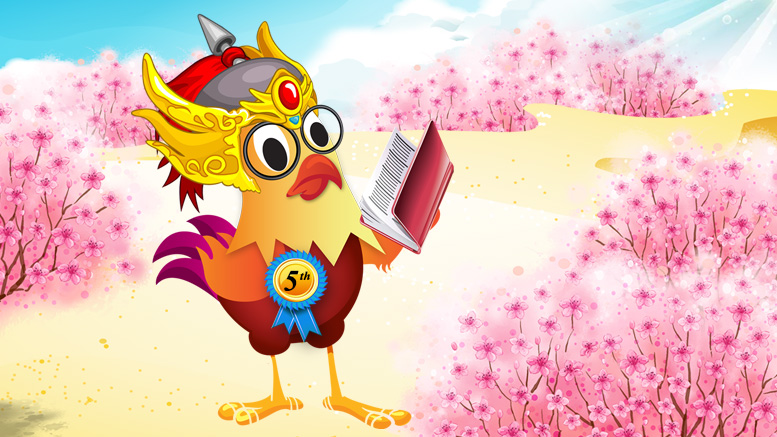 Auspicious colours: Yellow and Brown
Luck ★★★★
2017 remains a relatively auspicious year for the Rooster. Career, academic and wealth luck is strong for you this year. Blessed by Tian Yi Star of Aid, you will face few problems that may even turn out to be blessings in disguise. As you enjoy smooth progress at work and school, Tian Ku Failure Star brings distractions and woes to relationship and health matters. Stay positive and know that you can overcome anything. You should pray to Grand Duke to reduce the negative effects of this clash.
Conception ★★★
With the arrival of Jin Kui Wealth and Jiang Xing Commanding stars, wealth and career opportunities abound for ladies born in the Year of the Rooster. As you look to continue tapping into good fortune enjoyed since the previous year, starting a family may be seen as a secondary priority. As raising a child is a huge responsibility, carefully considering your decision is a wise option. Regardless, consider travelling overseas for a getaway with your partner to spend more time with him and maintain good work-life balance.
Dog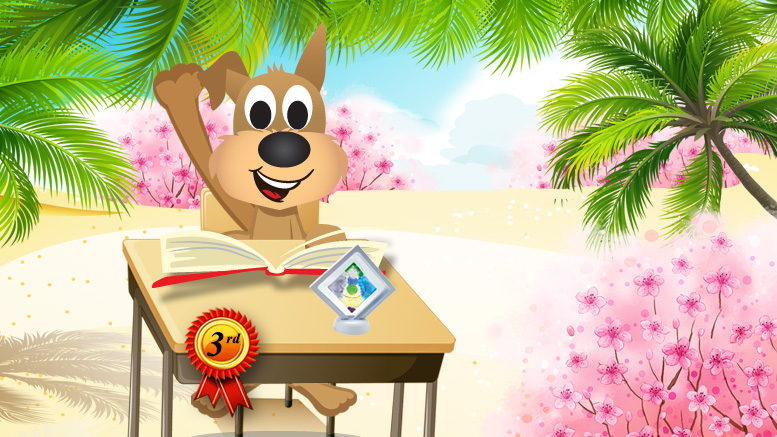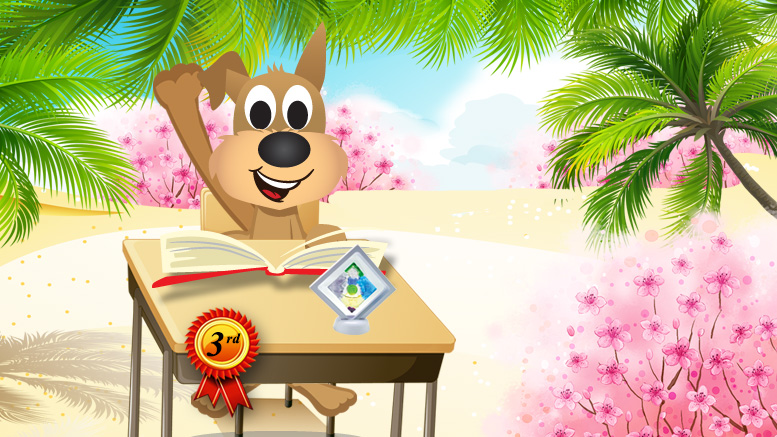 Auspicious colours: Red and Orange
Luck ★★★★
After a trying year in 2016, your luck cycle improves tremendously in the Year of the Rooster and you can look forward to an exciting time! Tai Yang Success Star shines the way to significant accomplishments in your business and career, leading to a boost in wealth, as well as academic excellence. If you are single, you may find yourself won over by the sincerity of those courting you. Nevertheless, in the midst of all these positive developments, you should make time for your partner, as well as your health, in order to maintain a good balance.
Conception ★★★
Success on the corporate and financial fronts, coupled with blissful occasions caused by Tai Yang Success Star, shall lead to a strong desire to add a new bundle of joy to the household. However, poor communication with your partner due to the presence of Six Harmful Clashes shall lead to a postponement of plans as you seek to improve relations with your spouse. This year, open communication is key to a thriving marriage and fulfilling your wishes to have a child. When it seems that things rough, be patient and talk things out. Showing mutual appreciation for each other's commitment to the relationship shall go a long way to a successful year.
Pig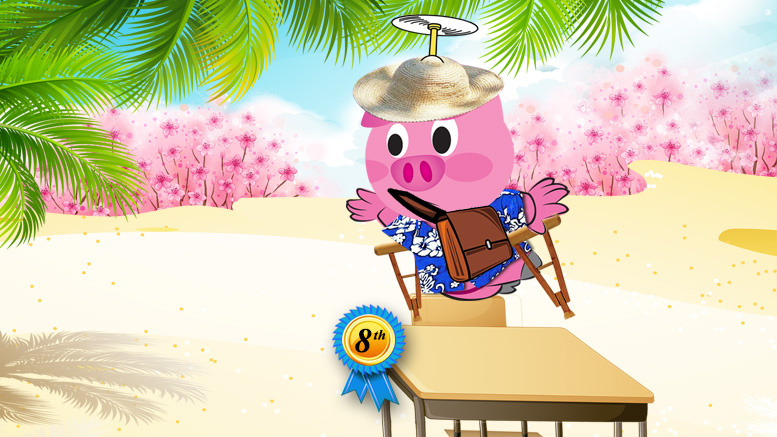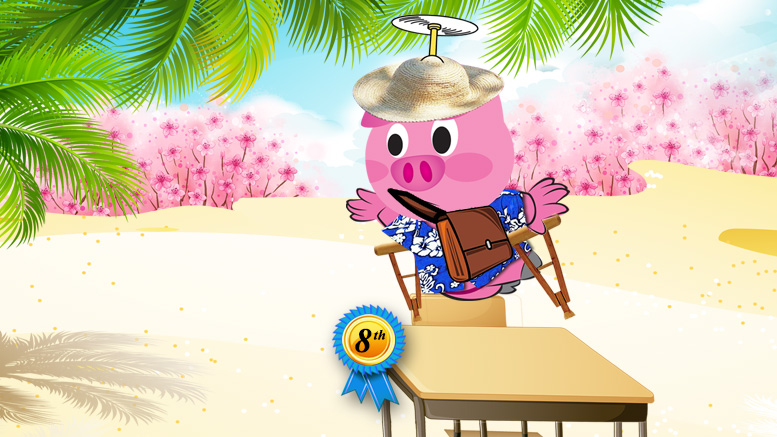 Auspicious colour: Green
Luck ★★
Several unlucky stars, as well as a clash with Da Sha Conflict Star, denote a tougher year for the good-natured Pig. You will need to rely on strong interpersonal relationships to tide you over in this period. With Gu Chen Sorrow Star indicating conflict between spouses, this is a good time to travel overseas for your personal wellbeing, as well as for the possibility of new career prospects. As you may encounter the passing of friends and relatives, do not get too dejected – this is part and parcel of life.
Conception ★★
The likelihood of frequent travelling as denoted by the presence of Yi Ma Voyager Star means that women born in the Year of the Pig shall see their spouse less often. As the possibility of drifting apart from your partner looms, your love life in 2017 can be described as hit-and-miss. Even though you may be physically apart, do not let this affect your marriage. Keep in constant communication with your spouse to keep the spark going. When you are together, go on dates and share your travelling adventures with your partner to strengthen romantic bonds.
Founded by Grand Master Tan Khoon Yong, Way Fengshui Group has been providing fengshui resources and professional services for more than 30 years. All images and text are courtesy of Way Fengshui.