For some parents, the sky's the limit as to how much they are willing to spend on their precious bundles of joy and it looks like Jay Z and Beyoncé fall into that category.
According to luxury accessories company Suommo, the music titans have splashed out on two sets of the company's Dodo Bassinet Limited Edition Crib for their soon-to-be born twins. The cost? A cool €38,000 each.
Jay Z was also said to have forked out an additional €80,000 for a gold Dodo Dummy pendant that has been encrusted with diamonds for his wife Beyoncé. The pendant is actually a pacifier for a little one — probably one of the (if not the) most expensive ones in the market.
Now if that isn't indulgent, we don't know what is.
It did, however pique our interest as to how far some parents are willing to go to shower their kids with the best that money can buy. So we put our research hat on and came up with this list of the most luxurious baby accessories out there.
From solid gold cribs to portable baby spas, these are certainly some of the most indulgent purchases that can be found. Some may sound fantastical but that's why we love them!
Unless otherwise stated, all prices below are estimates in US dollars.
1. Suommo's Dodo Bassinet Solid Gold Limited Edition Crib (€$38,000)
'The most expensive crib of golden dreams in the world' is made of 24-carat solid gold, and weighs in at a hefty 188kg. Created by the designer and CEO of Suommo, Ximo Talamantes, the solid gold limited edition bassinet is by far the priciest in the Dodo Bassinet collection. 100% designed and manufactured in Spain, the crib comes with multi-directional wheels, and a hypoallergenic, antibacterial mattress. This is a one very special crib indeed.
2. Silver Cross Special Edition Rose Gold Balmoral pram ($56,503)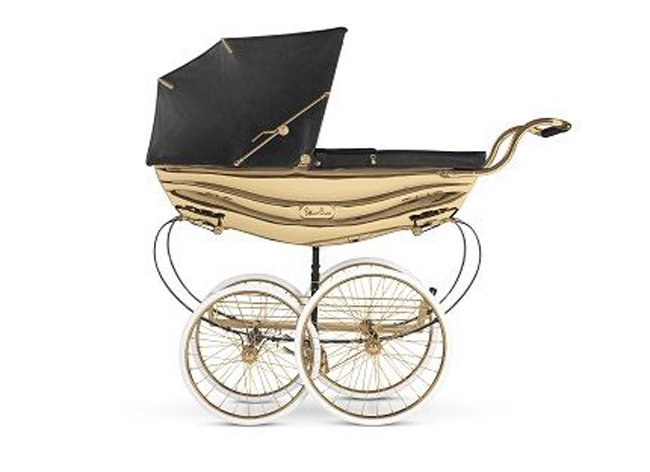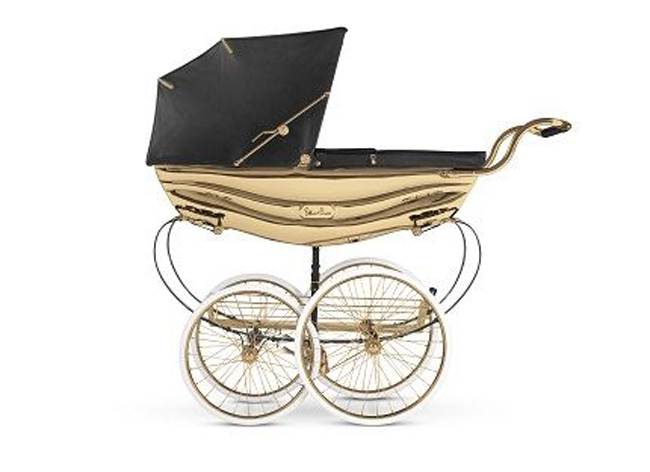 Known as the Rolls Royce of prams and a favourite with the Royal Family since 1877, each bespoke Silver Cross pram is handmade using traditional methods and practices passed down over generations. With supremely high benchmarks, they promise to deliver only the very best for your baby. Getting a normal run-of-the-mill Silver Cross would probably cost around $2000, with a few bespoke, limited edition ones costing $7000.
However, all that glitters is indeed gold — or rose gold in this case. On the 10th of September 2015, the the Special Edition Rose Gold Balmoral was unveiled at the international Kind Und Jugend baby show in Cologne, Germany. The pram body and other key elements are painstakingly plated with 18-carat rose gold, and hand polished to give it the shine as seen. With the hood, apron, and handle made from the finest English leather and the interior lined with Italian Alcantara fabrics, it's no wonder one would set you back by around $56,000.
3. Gigi Brooks Giovanni Bookcase with Sliding Door ($12,170)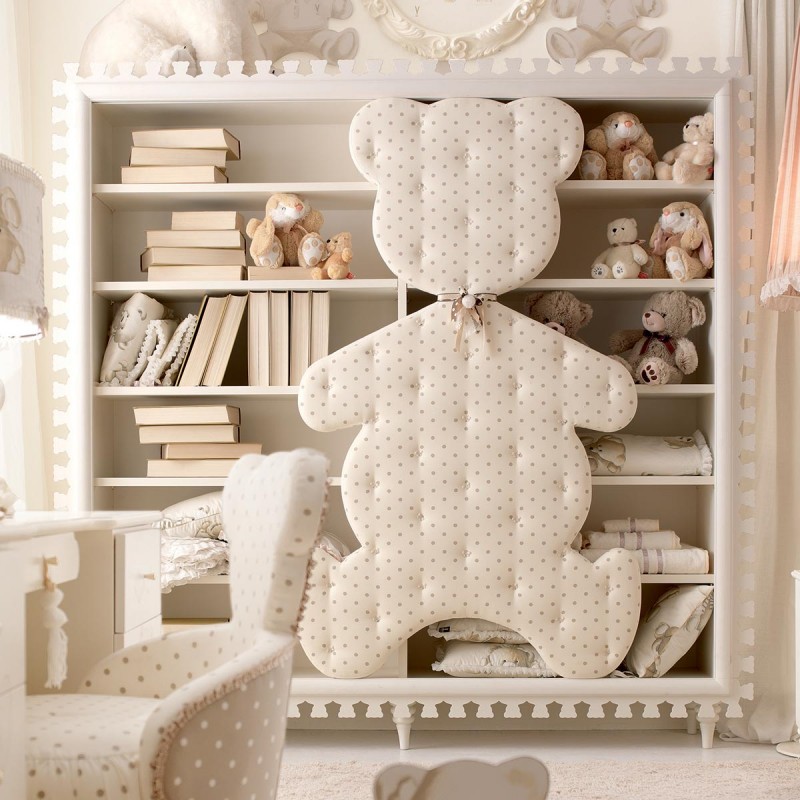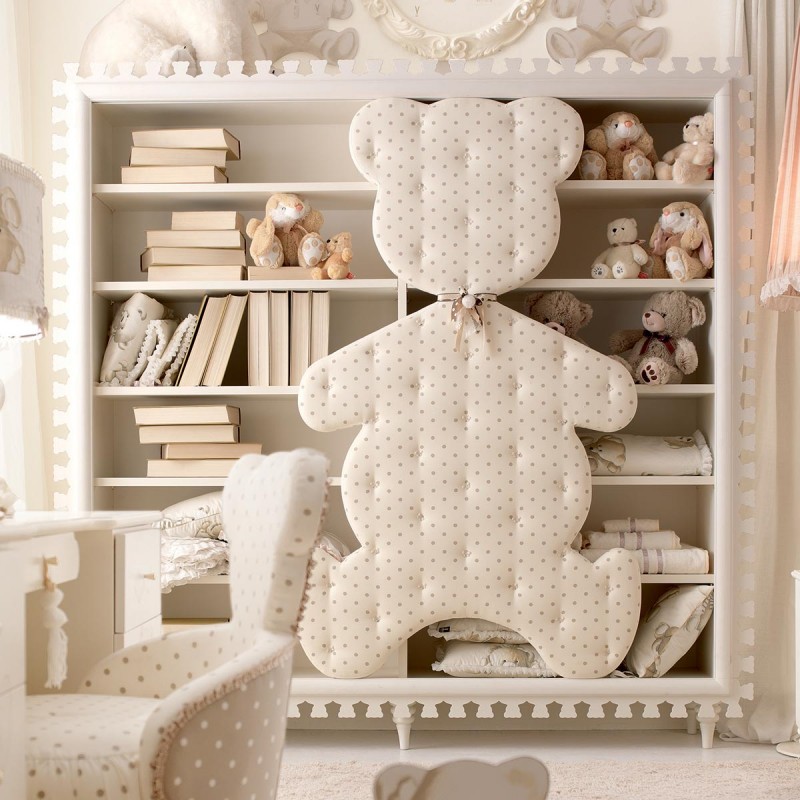 Part of the Gigi Brook's Giovanni collection which is designed around the classic teddy bar, this ingenious sliding door bookcase is as cute as it is unique. This bespoke piece features a teddy bear door which slides effortlessly from side to side of a hand-built bookcase. As a side note, everything in the Giovanni collection can be customised to the clients' requirements — now that's what we call luxury.
4. Gigi Brooks Bespoke Nursery Friends Toy Chest ($4,178)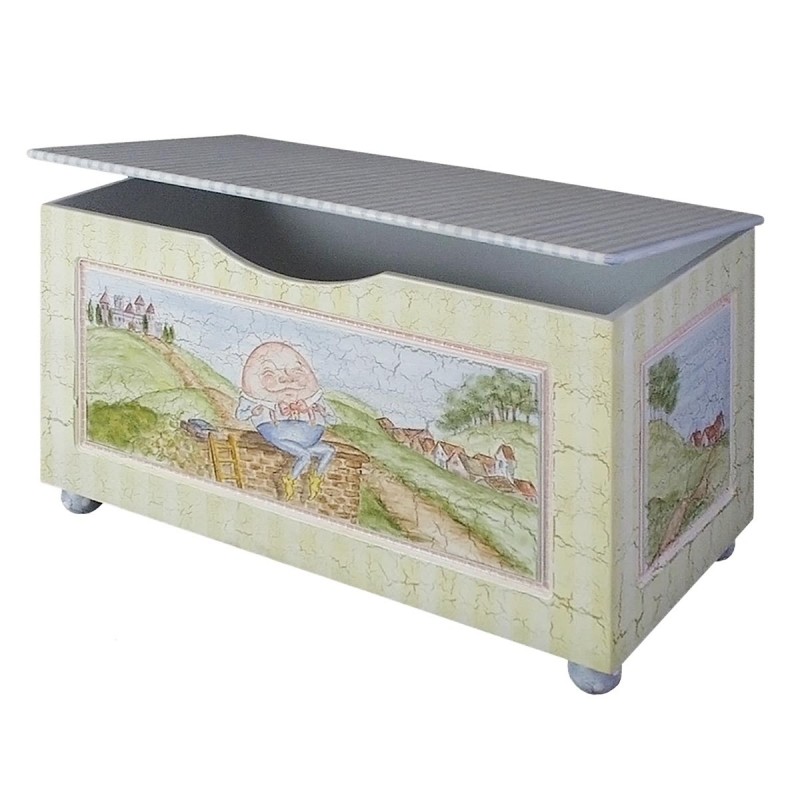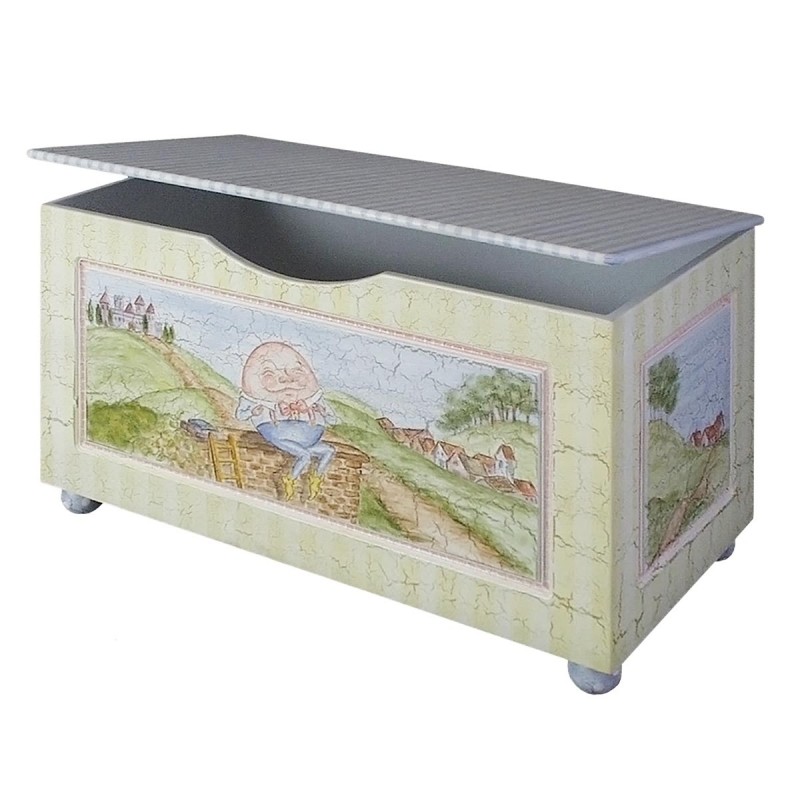 Another amazing piece from Gigi Brooks, this bespoke toy chest is hand painted and crafted from solid hardwood — just the thing to store all of the little one's favourite toys.
5. Suommo Dummy in Diamond and Rose Gold ($110,169)
Self-proclaimed as 'the world's most expensive baby's dummy', Suommo's dummy in diamond and rose gold is handcrafted entirely from 18-carat rose gold and diamonds, with a detachable teat. Without the teat, it can be used as a clip, or a pendant. A unique combination of design and versatility.
6. Carkoon Baby Car Seat ($800)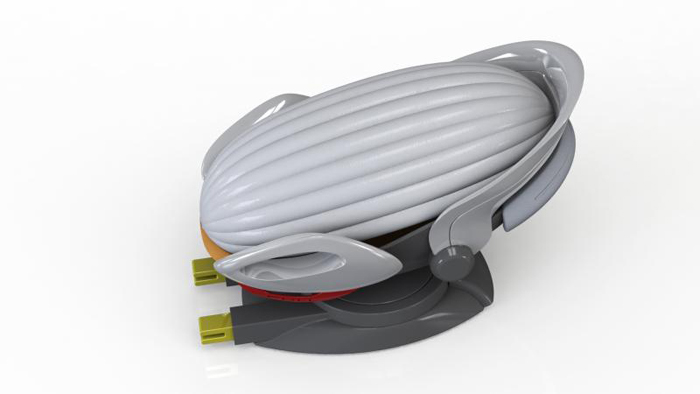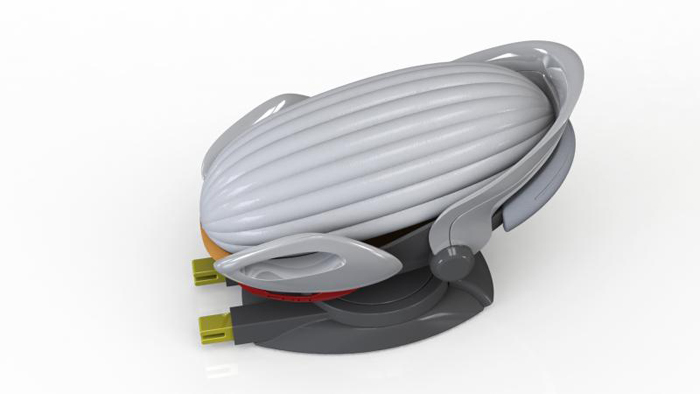 Designed to be the safest in the market, Carkoon's rear facing car seat releases an airbag upon impact, offering an extra level of protection. Made up of Kevlar AirShield material — yes the same Kevlar used in armour and F1 cars — the Carkoon is fire resistant, and the shield can be activated in 50 milliseconds, comes with an easy release handle, AND an emergency beacon transmitter, among other things.
7.Wrightson & Platt Rose Gold Hands And Feet Casts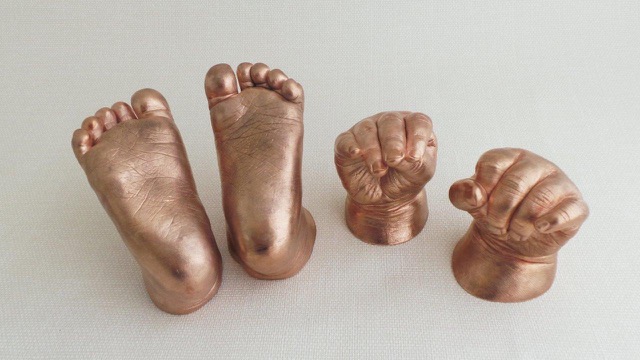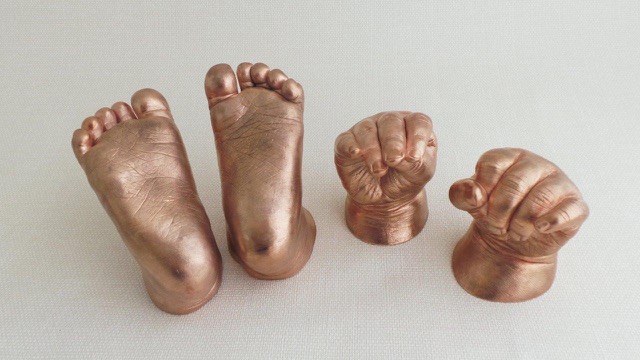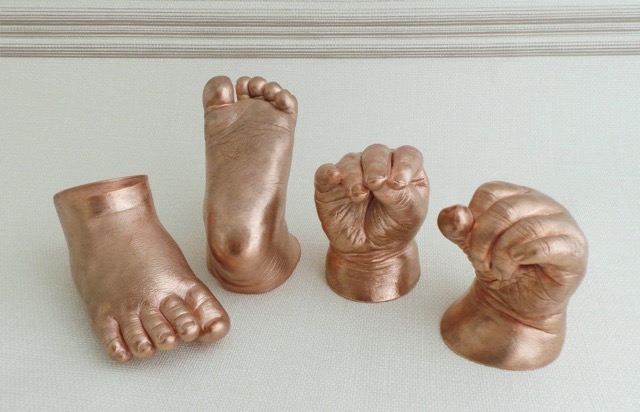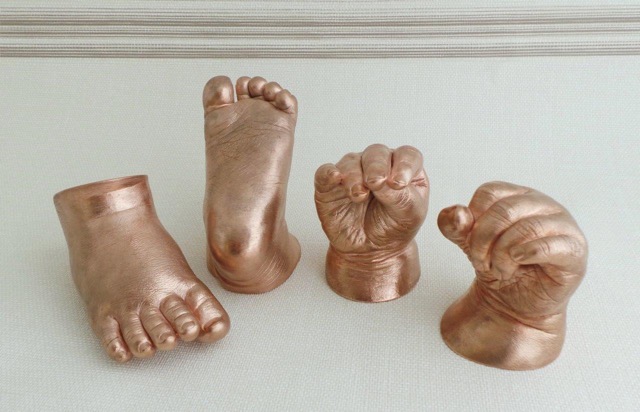 Wrightson & Platt regularly produces solid silver, gold, and platinum casts of baby hands and feet for the rich and famous. Just check out this set of rose gold hands and feet cost one proud parent some £75,000 ($108,334). Now that's some serious investment.
8. Wrightson & Platt Hands and Feet Charm Bracelet and Hand and Feet Ring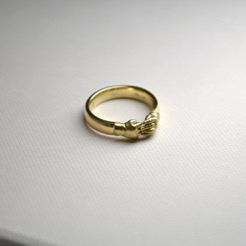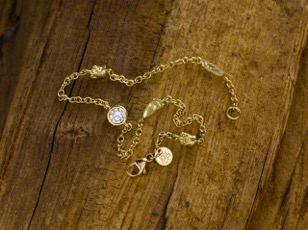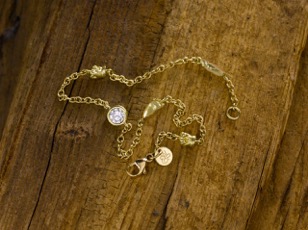 Wrightson and Platt also make delicately gorgeous jewellery in silver, gold, and platinum of miniaturised hands and feet casts. The bespoke 18-carat yellow gold hand and feet charm bracelet (shown below) was created at the price of £9,300 ($13,416) while the tiny mini hand gold ring cost £4,500 ($6492)