One of the things that I love most about trips to the UK, is the opportunity to visit Bicester Village.
For those of you who have yet to hear of it, Bicester Village is part of the Chic Outlet Shopping Group that offers 'Villages' specialising in luxury outlet shopping. At these Villages, you can score savings of up to 60 per cent or more on the recommended retail price of items from leading luxury fashion and lifestyle brands, all year round.
There are Villages all over Europe such as Dublin, Paris, Munich, Barcelona and Madrid but Bicester, is one of the oldest, and in my opinion, one of the best (disclaimer: I do have a soft spot for it as I regularly visit the property).
I first started visiting Bicester years ago when I cash-strapped, fashion-loving student in the UK. It was where I could go for an occasional splurge, for something nice that didn't quite break the bank. Over the years, I would return nearly every Christmas to hunt down good deals and bargains.
Now, the thing about shopping is that, I rarely find it a particularly kid-friendly endeavour, especially if the children are very young, like babies or toddlers. While the stroller is useful — makes it easier to push the child around, and can double up as a contraption to hold bags — it is cumbersome. Baby-wearing is another option, but is really quite a pain when you're attempting to try on clothes.
But I remain undeterred and continue my annual jaunts to Bicester Village and have learnt some tricks along the way. I once saw a mother asking on a local forum about tips on how to survive Bicester Village with young kids in tow. Well, mama, here you go…
1. Plan Your Route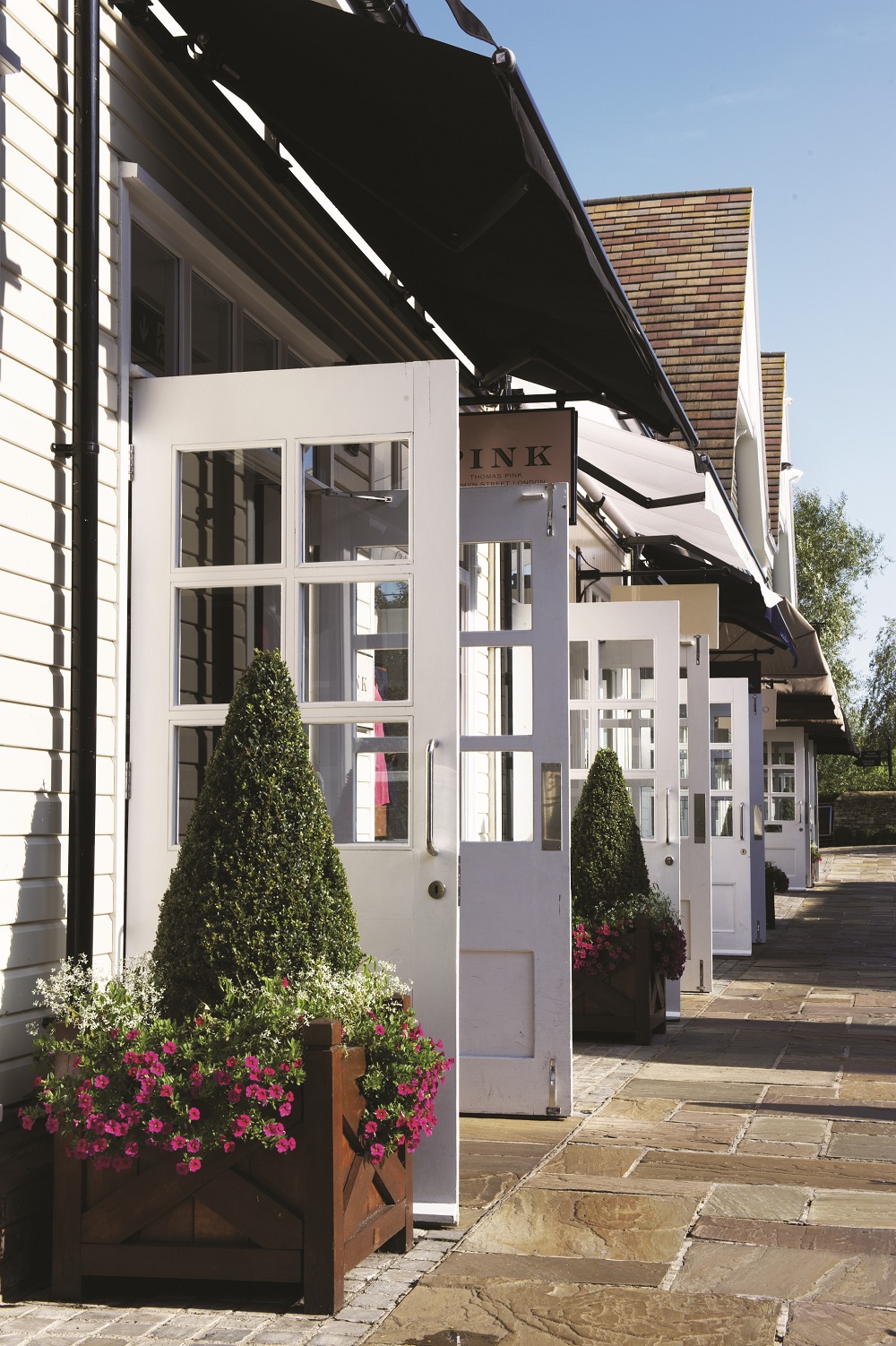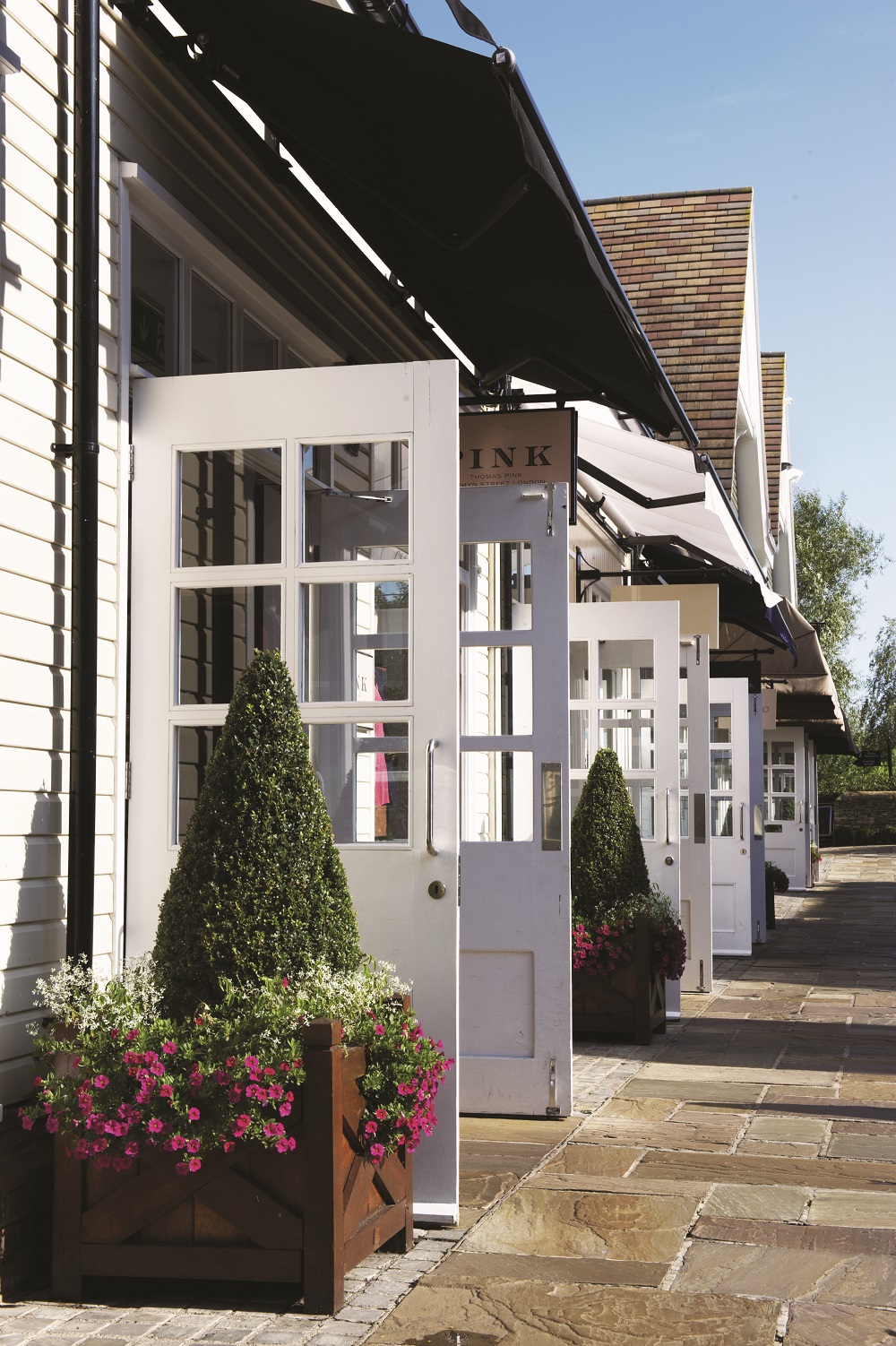 Ok, so the first thing obviously, is getting there. Bicester Village is located in rural Oxfordshire so it's not in Oxford's City Centre. My personal advice is to stay one night in Oxford — there are lovely hotels there such as the Old Parsonage, or if you want to splurge Le Manoir aux Quat'Saisons (which surprisingly, allows kids into their two-Michelin-starred restaurant) — and then hire a care to drive into Bicester Village. This keeps walking to a minimum and the boot space for all the shopping loot comes in handy. Plus, Oxford is a really lovely city that you can spend the next day walking around.
If you want to keep this to a day trip from London, the good news is that you can take the train directly from London Marylebone Station directly to Bicester Village Station. The journey can be done in as little as 46 minutes which is quite comfortable. That said, when kids are around, a car is still the easier option.
2. Make Use of the Kid-Friendly Services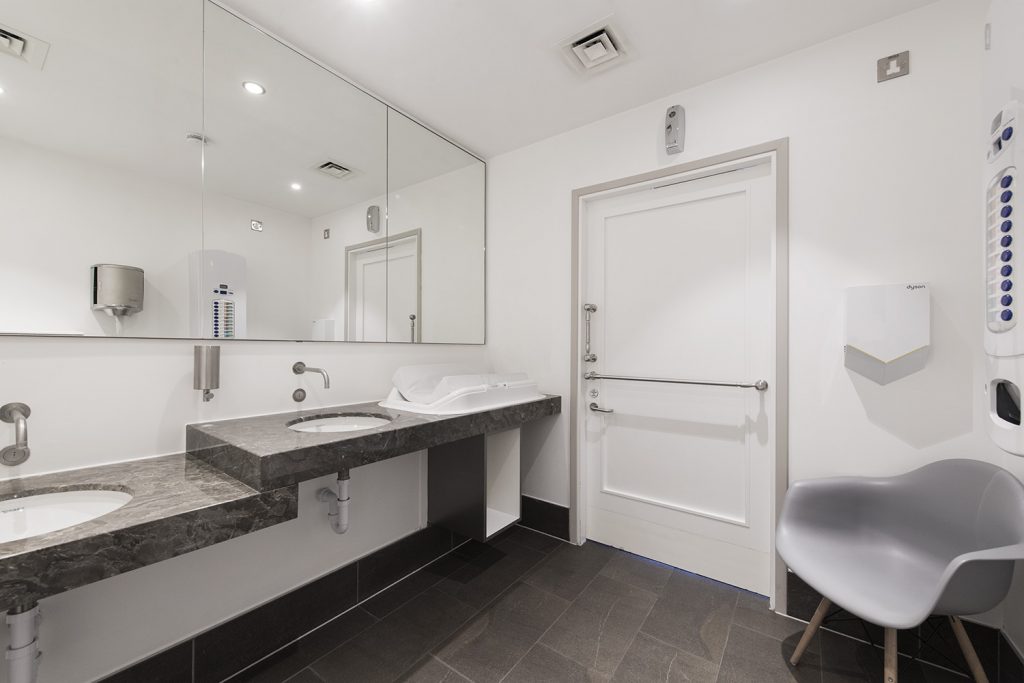 Until I became a mother, I never noticed the effort that Bicester Village has made to make the space as kid-friendly as possible. Not only are there proper baby-changing facilities, it also has a dedicated children's play area (near the Villandry Grand Café) to entertain the little ones.
With energetic toddlers or kids in tow, make sure to take a break after every hour or so of shopping so they don't get too bored and cranky. Head to the play area so they can stomp around, or grab a bite at one of the many restaurants in the Village. They all offer food that young ones will enjoy and have ample high chairs.
3. Use the Hands-Free Shopping
Another thing that I discovered on my last trip there was that Bicester actually offers a hands-free shopping service. How it works is simple. You simply book the service at the Bicester Visitor Centre or Information Hub on arrival, and then when you make a purchase, the items get sent to the Visitor Centre and you can collect them all in one go at the end of your shopping expedition. When your hands are full with rambunctious kids and diaper bags galore, this service is an absolute must.
4. Delivery Helps
That said, if you've shopped a lot and either don't have any space left in the car, or travelled by train, you might want to consider the delivery services. Delivery to central London (hotels and residents) are made on the same evening. It costs £130 for the first box, £6 each additional box, including VAT while delivery to other parts of the UK take place the following day and costs £24 per box, including VAT. For overseas travellers, you also have the option of having the boxes delivered directly to your doorstep, although prices will vary according to air courier fees.
5. Be Strategic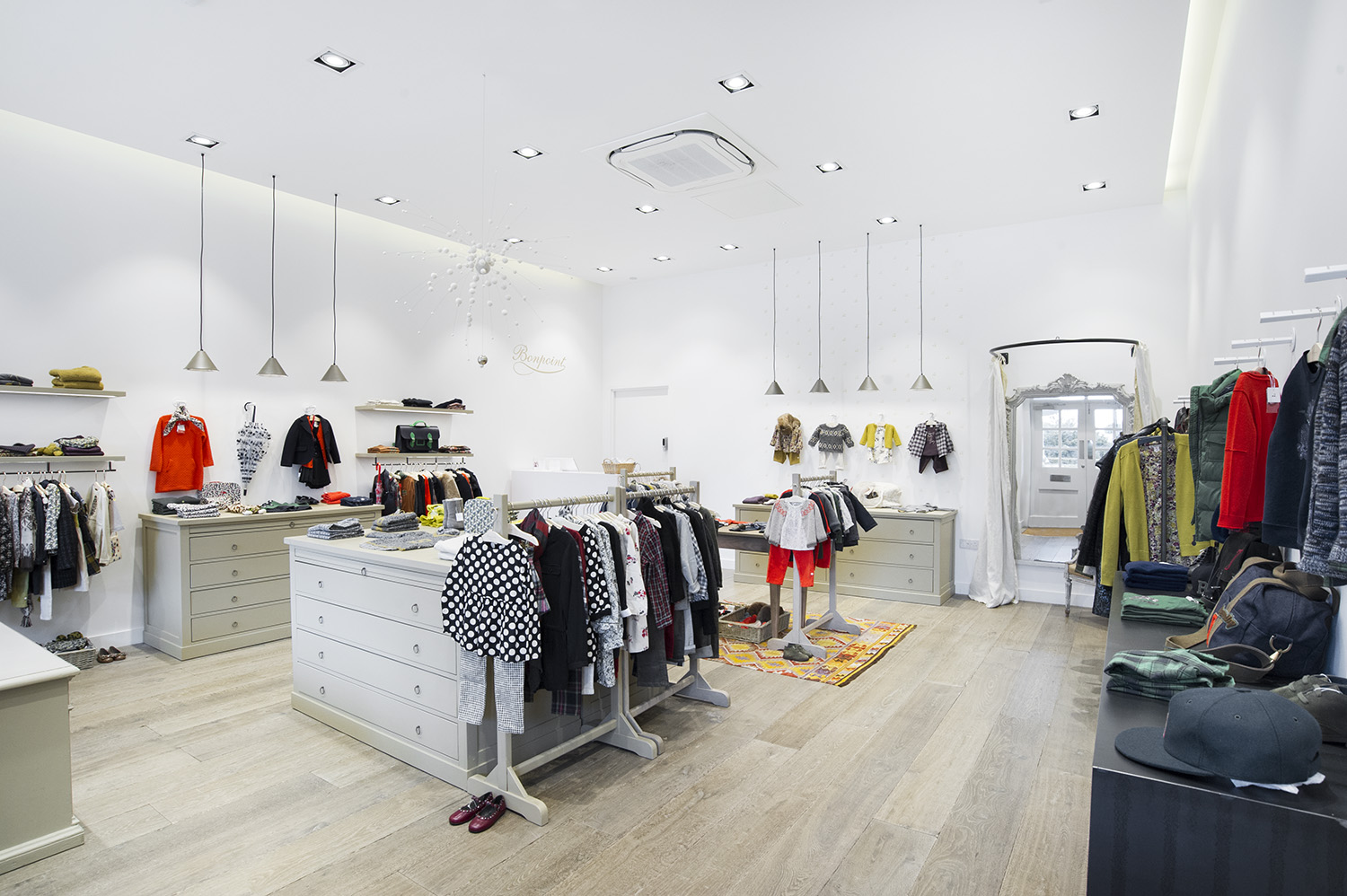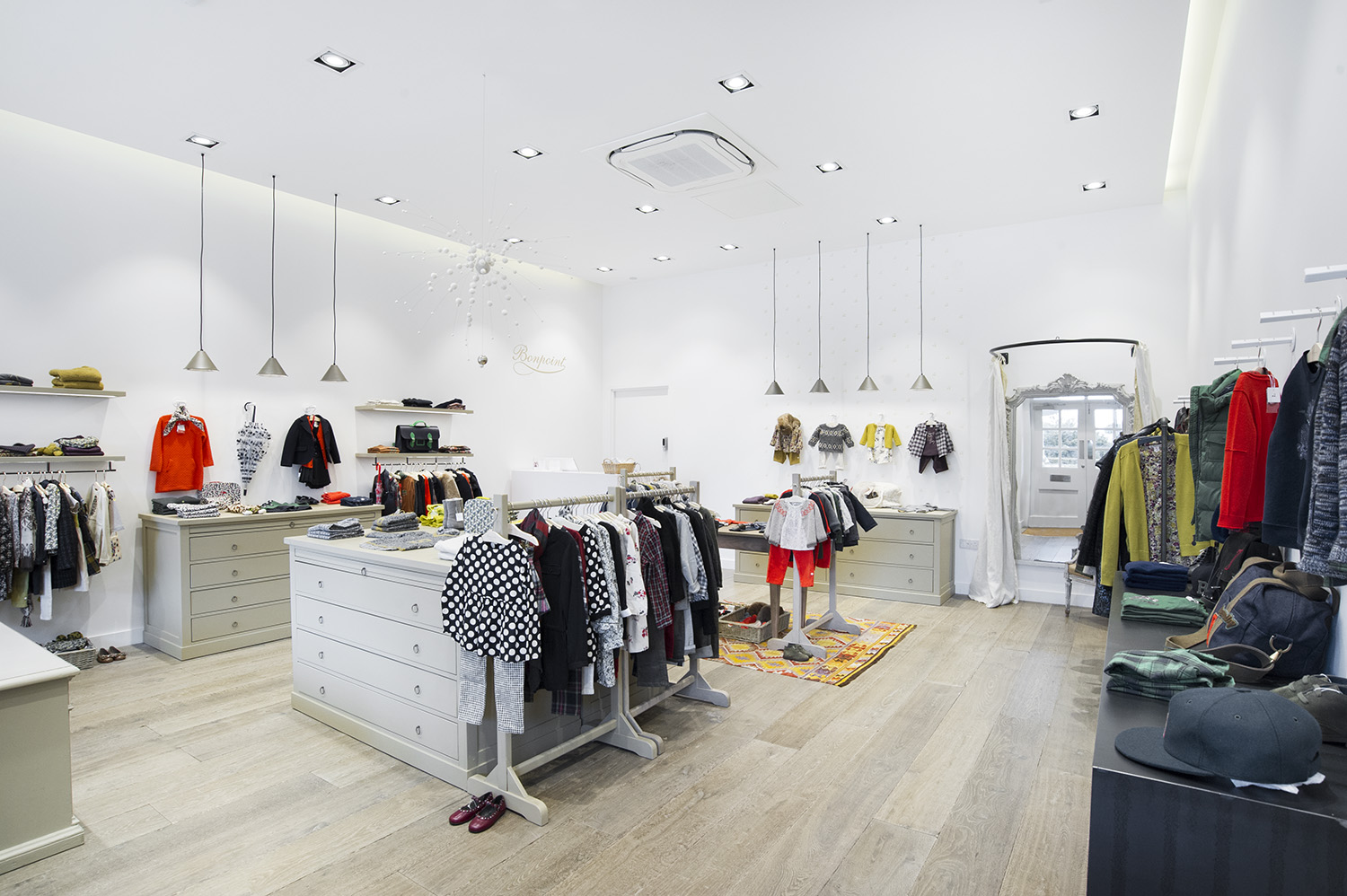 Something that you have to note about Bicester Village is that it is big.  There are simply too many shops to choose from — Gucci, Dior, Paul Smith, Tod's, Tory Burch, Vivienne Westwood and Roger Vivier to name a few. Many, such as Bonpoint, Burberry, Moncler, Fendi Polo Ralph Lauren, Stella McCartney, and The White Company, offer items for kids as well. Although it can be nice to walk around and explore if you're alone, that's unlikely to be an option when you have kids with you. Download a map of the village beforehand  and plan your trip well — it really does pay to be strategic here.