Kids love cartoons and most enjoy singing the songs from their favourite animation movies. Do you remember the onslaught of 'Let It Go' from those 12 and under at the end of 2013 when the movie Frozen, was released? It could be heard at every place you would find kids.
Naturally then, it would be a pleasant surprise to have their favourite characters wish them sing them Happy Birthday with a special birthday song. We can't all afford to hire mascots to come to our homes to do this though.
Enter Netflix's birthday on demand service. With a push of a few buttons, you'll have characters from LEGO NINJAGO, Pokemon, Dinotrux, My Little Pony and others well-loved cartoons wish children happy birthday and even put together a very special celebration. There are 15 to choose from, and amongst them all, there is bound to be one that your child likes or already watches.
Here are the thoughts of our little reviewers when we played the greetings for them to see.
Lego Ninjago: Masters of Spinjitzu
If your kiddo enjoys shows with good guys defeating the bad guys, they'll like this birthday greeting. Even as the Ninjago characters are trying to come towards you with a cake in hand, bad guys start appearing out of the woodwork to foil their plans and the reviewers were in giggles as the Ninjago characters tried their best to keep the cake in good shape while dealing with the bad guys. This video got the most thumbs-ups from our mini reviewers.
My Little Pony


The little girls who watch it were very excited to see my little pony come on screen. With one of the characters, Pinky Pie, being a little zany in the show, she continued to show off her spazzy personality by bringing really interesting and non-birthday related objects into her improvised birthday song, making it an interesting affair for all watching.
Word Party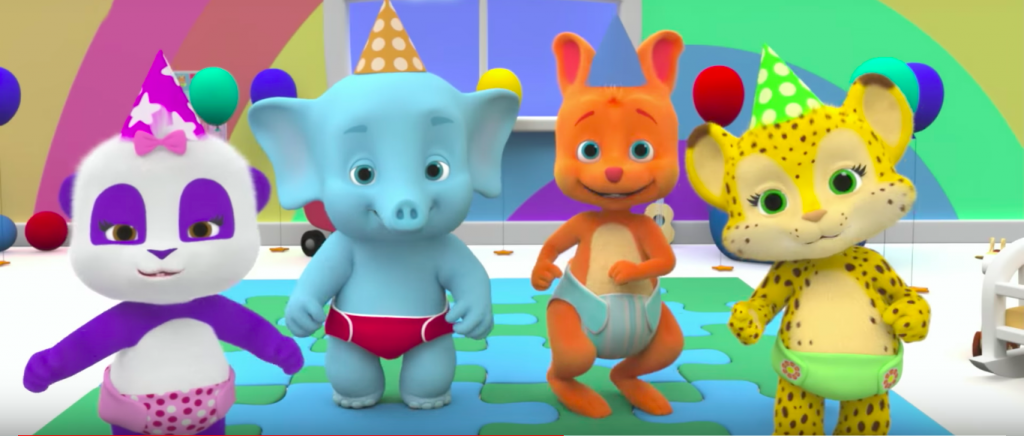 This is definitely for a younger audience as the show itself is targeted at preschoolers and they talk in a baby-like manner. That said if your kid is already a fan of the show, they will definitely like having the babies greet and sing happy birthday. It's quite adorable really.
All in all, while we don't think that Netflix birthday can replace having an actual cake for your little one, it is a good option to have on hand and add a bit of pizzazz to your little one's birthday celebrations.
Take a sneak peek of the action here:
Find out more about Netflix Birthdays at netflix.com/birthdays. Do note that you require a Netflix account to access the page.