As parents, we're always on the look out for simple yet tasty recipes to make healthy meals for our children. Chef Joseph Yeo, a Bosch partner chef shares two easy-to-make, fuss-free meals that you can prepare for your tots.
Recipe 1: Avocado and Broccoli Puree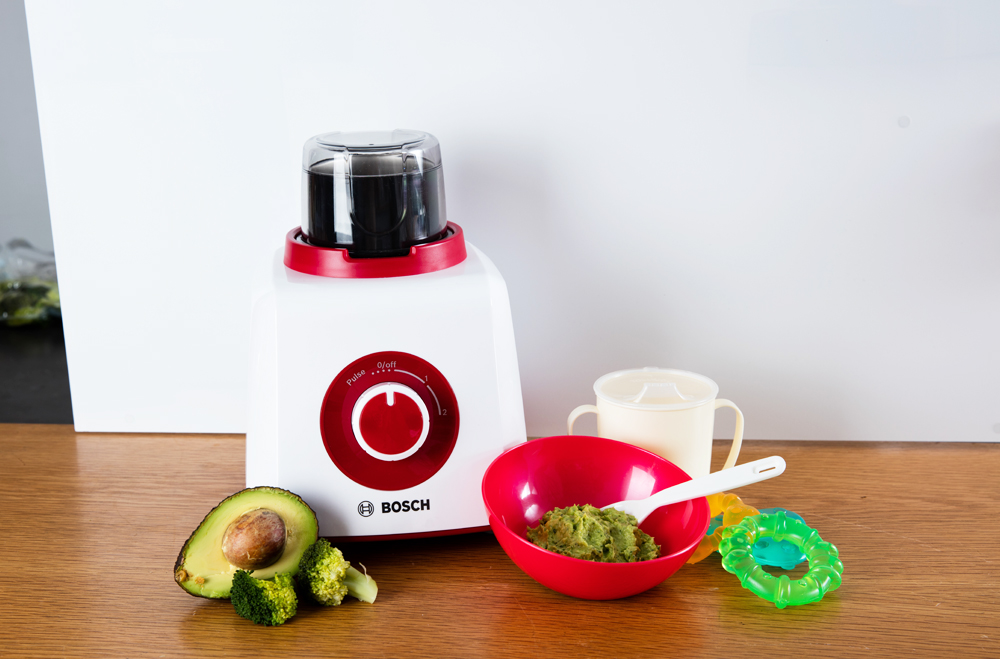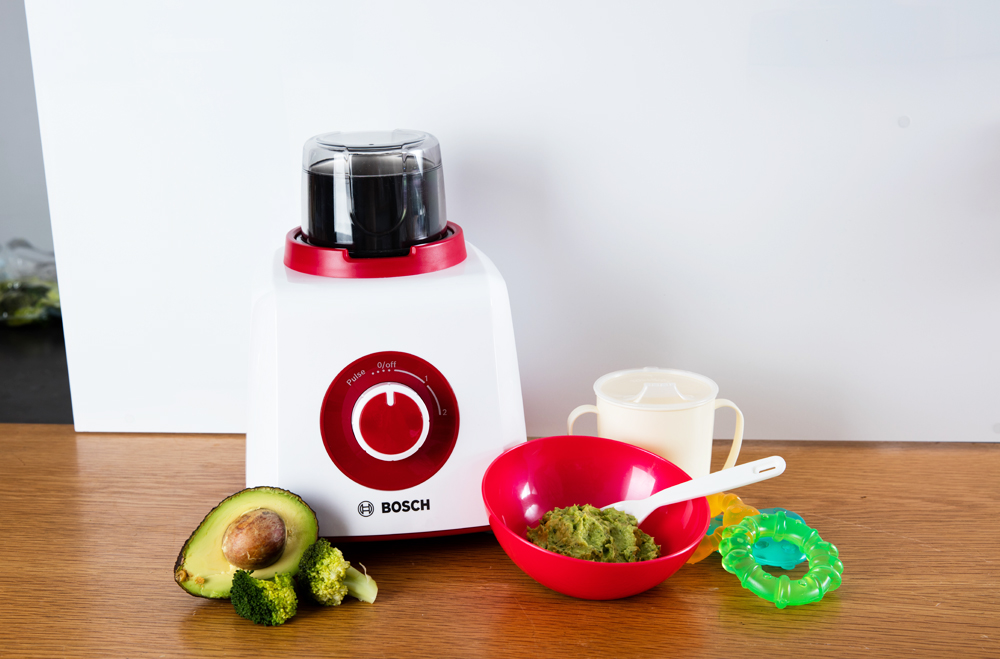 Makes: 1-2 serving
Preparation time: 5 minutes
Cooking time: 3 minutes
Ingredients:
• 1/2 avocado (ripe)
• 15g broccoli
Instructions:
1. Boil broccoli florets in a pot of water for 3 minutes, then remove from water.
2. Blend broccoli and avocado together with a hand blender.
3. Mix thoroughly with a spoon, and serve immediately.
"If I was asked to recommend a kid-friendly guacamole, this recipe would be it. It's a simple yet nutrient-rich dish that is perfect for children aged 6 months and above to consume," says Chef Joseph Yeo.
Tip: Apart from being dense with vitamins and minerals, avocados' creaminess and soft texture make it easy for babies to digest and absorb the nutrients. Avocado puree is also a good substitute for butter.
Recipe 2: Mushroom and Chicken Cream Pasta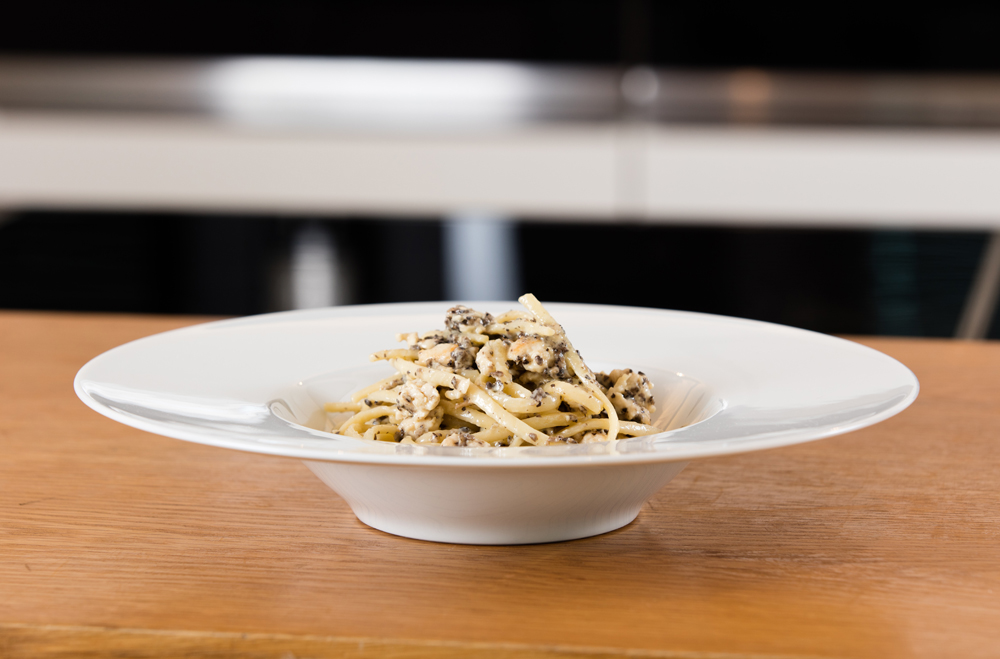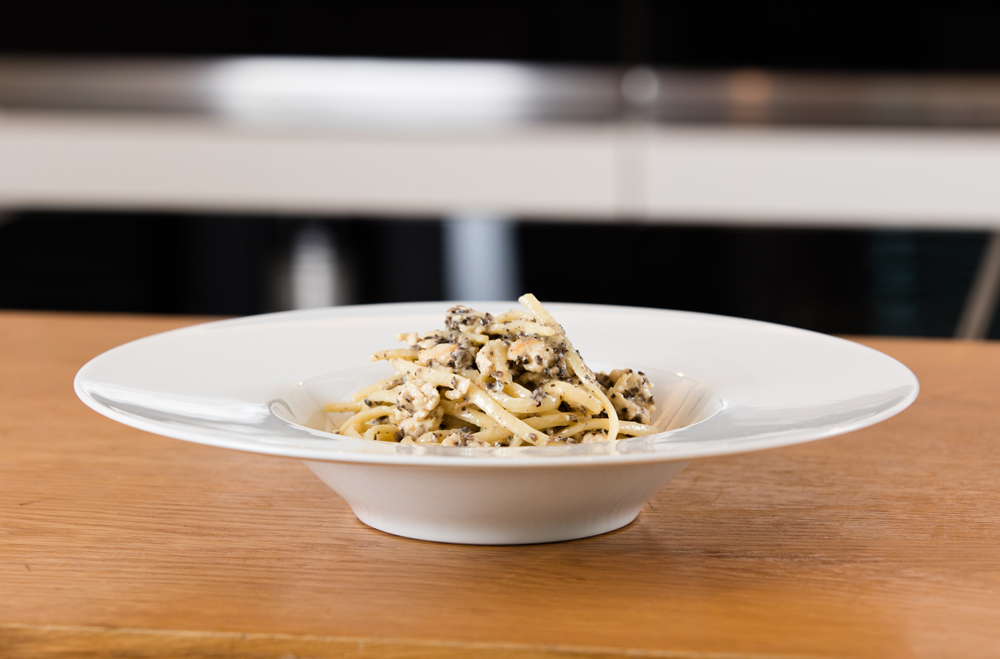 Makes: 1 serving
Preparation time: 8-10 minutes
Cooking time: 10-15 minutes
Ingredients:
• 1 bowl of cooked pasta
• 1/2 tsp chopped garlic
• 30g chopped white button mushroom
• 20g chopped chicken breast (skinless)
• 1 tsp unsalted butter
• Whipping cream (as required)
• Salt (to taste)
• Pepper (to taste)
Instructions:
1. Using a hand blender, ground up some peeled garlic, mushroom and chicken breast separately, then set aside each ingredient.
2. In a lightly heated non-stick pan, fry garlic with unsalted butter until light brown.
3. Add in chicken breast and cook for about 3 minutes.
4. Add in mushroom and cook until softened.
5. Add in cooked pasta and stir to mix properly.
6. Serve with whipping cream (add as much as is necessary to achieve your desired consistency), and season with salt and pepper to taste.
7. You may wish to cut the pasta into shorter lengths before serving so that it is easier for younger children to consume.
"Pasta is always a crowd favourite in our home, especially among my three young children. This recipe is best suited for children aged two and above," says Chef Joseph Yeo.
Tip: When cooking pasta for young children, add an extra two minutes more to the recommended cooking time on the packaging. For a refreshingly low-carb version, try replacing the pasta with thinly sliced zucchini strips.