With Circuit Breaker coming to an end, this might be a good chance to resume the search for the stroller perfect for your needs. Whether is it a stroller for your expanding family, one suitable for jogging with, or traversing around the city on public transport, this list got you covered. Here are 10 strollers that will suit your lifestyle.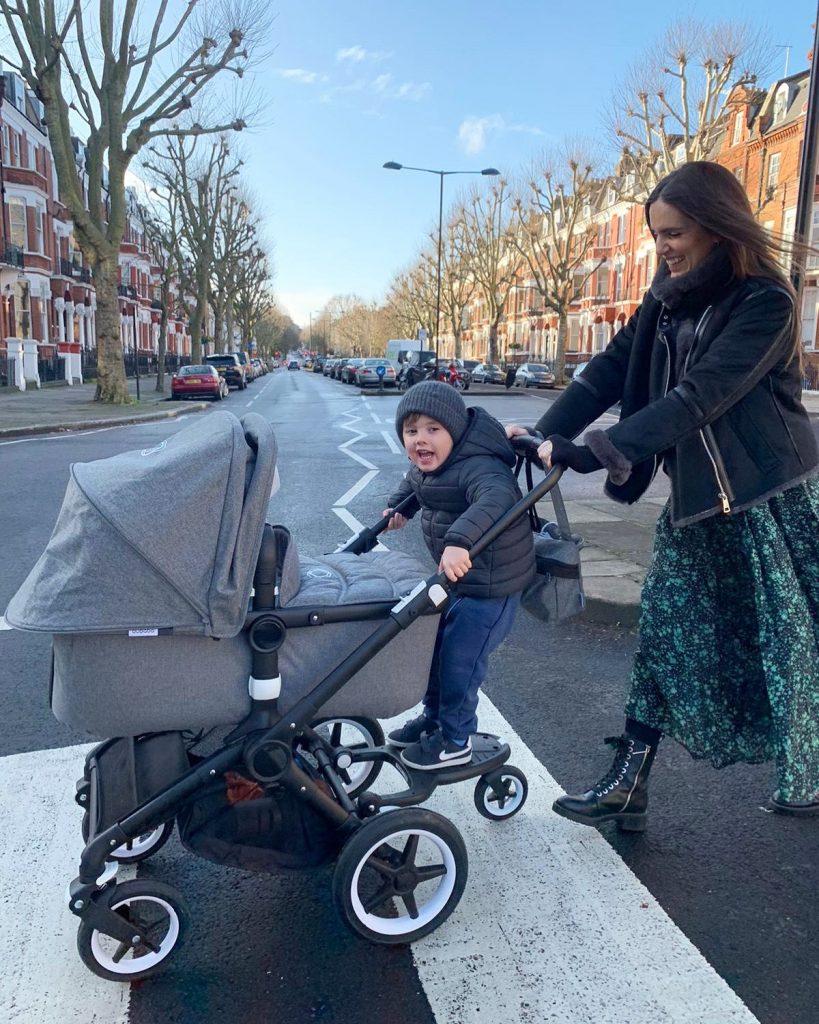 With fabrics made of recycled materials, this eco-conscious Bugaboo Fox ($2,049) comes in muted shades, soft fabrics and timeless patterns. After intensive testing and tweaking, the Bugaboo Fox comes with power steering, so you can move around corners, busy streets and in tight spaces. Whether in the bassinet or seat, your child can always rest comfortably, thanks to the bigger wheels, central-joint and rear wheel suspension. While it's lightweight at just under 10kg, it can still hold a child up to four years or 22kg.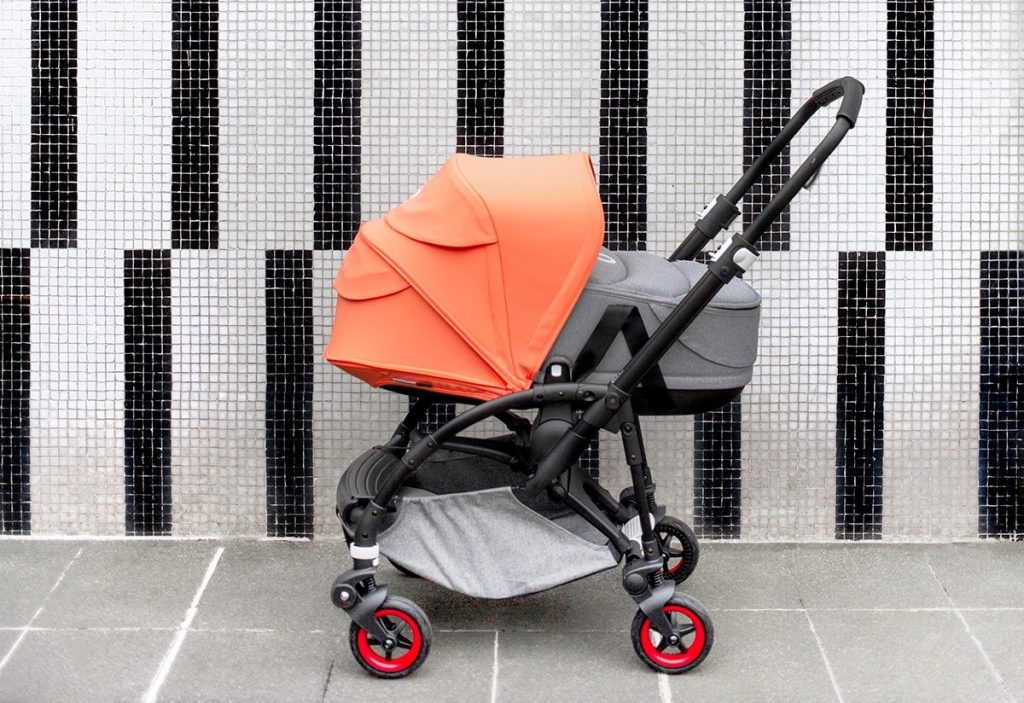 Designed for parents living on the go, Bugaboo Bee ($1,149) folds effortlessly in one piece, hence making it optimal for travelling around the city via public transport. The seat is also reclinable, extendable and reversible, to suit your child's preferences. Furthermore, you can even personalise your Bugaboo Bee with different fabric sets.  
Newborn seat compatibility: The Bugaboo Bee 5 has an additional bassinet ($180 for the base and fabric set at $200), that's perfect for babies from birth up to six months old. It's also compatible with a variety of car seats such as the Britax B-Safe and B-Safe 36, Chicco KeyFit and KeyFit 30, Cybex Aton Q and Aton 2.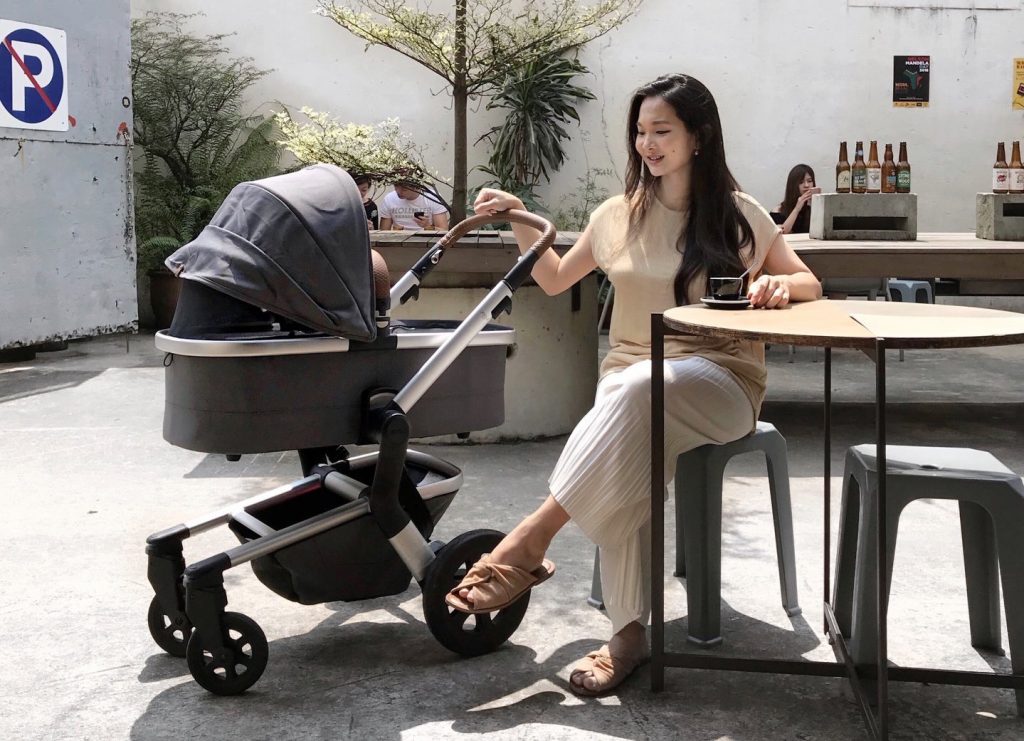 Compact yet comfortable, effortlessly bring your little one out in the Joolz Hub urban pram ($1,099 to $1,139). Take it with you on the train and on the bus, and when not in use, you can easily fold it up and carry it with the strap. This stroller also has three reversible seat positions including a full recline, thus even newborns could technically use it as is. Keep your little one out of the sun with the adjustable sun hood with UPF 50+ that goes all the way down. Its mesh panels allow for ventilation, while you can also make sure your baby is comfy in his/her seat.  
Newborn seat compatibility: Like the Joolz Geo2, the Joolz Hub is also compatible with the BeSafe Modular and X1, as well as the MaxiCosi car seat. If you prefer a more cohesive look, get the Joolz Hub Cocoon ($215), which you can use from birth up to 18 months. This Cocoon can be used in a lie-flat position or a sitting position, and folds together with the stroller.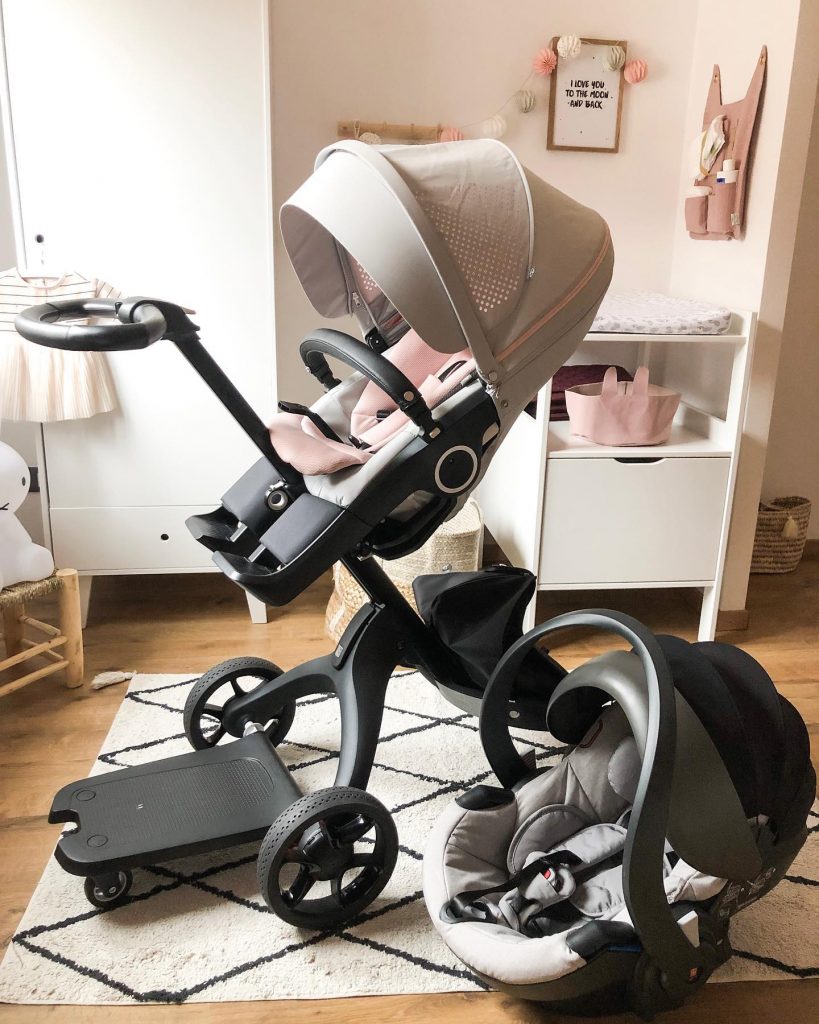 One of the most outstanding features of the Stokke Xplory v6 ($2,199 to $2,399) is its height adjustable seat, which allows you to be closer to your baby. With its narrow frame, and effortless one-handed steering, you can effortlessly navigate through tight spaces. Easily fold it into two stackable pieces and stash it away.  
Newborn seat compatibility: With the carry cot (up to $579), you can use this stroller from birth all the way till four to give years old. Older children can also go along for the ride – for short distances – on the fun sibling board ($179).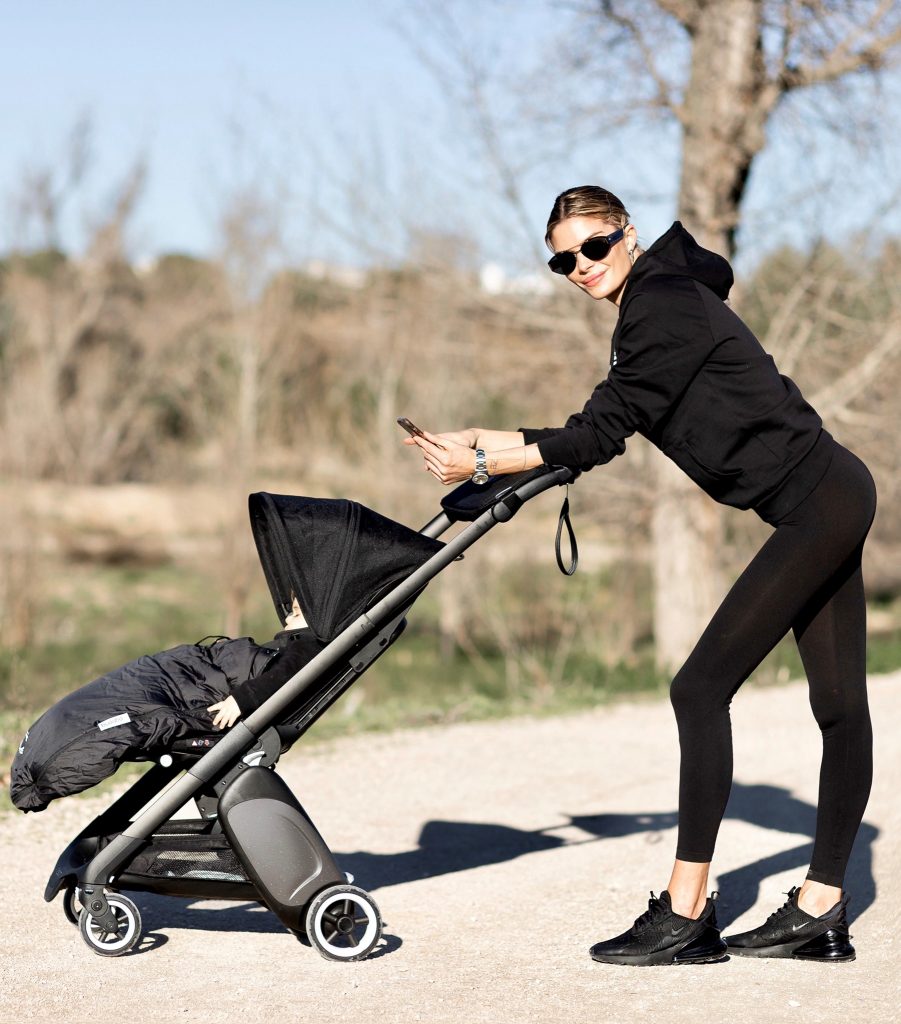 Another great compact stroller for travel is the Bugaboo Ant ($799 to $939), which weighs 7kg, and can be a carry-on for most airlines. Despite its small frame, it's able to carry a child of up to 22kg, with about 8kg of additional storage capacity in its large under seat and rear luggage baskets. Additionally, this travel stroller is also car seat compatible. Quickly fold it in a single piece into a super compact frame, which can be carried or pulled along with the extendable handle. Moreover, the all-wheel suspension ensures a comfortable ride for your little one.  
Newborn seat compatibility: Apart from the Bugaboo Bee 5 Baby Cocoon, the stroller is also compatible with the BeSafe, Clek Liing, Nuna Pipa Lite® and Cybex Aton 2® car seats.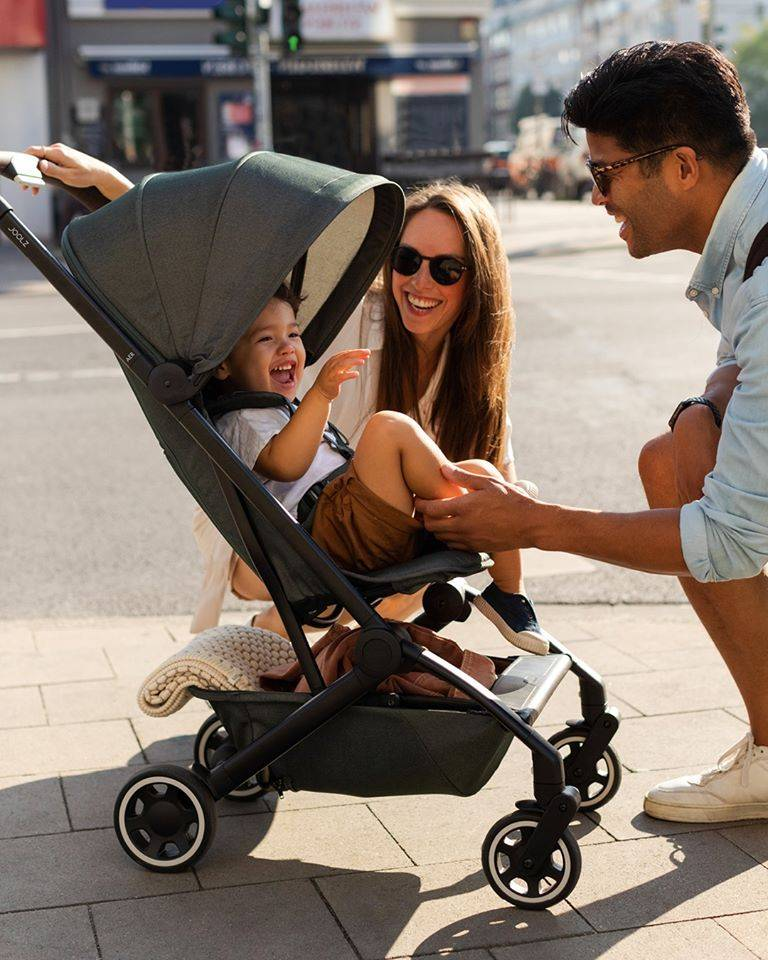 The newest stroller in this brand, Joolz Aer ($699) is also the lightest across all the strollers, weighing just 6kg. This stroller can be folded and unfolded in one swift motion, and stowed away as cabin baggage with the travel pouch. You can take this anywhere, via any mode of transport. Even better, it has three different positions for your baby, and adjustable handlebars to accommodate parents of different heights. It may be super light, but it's suitable for children up to 18kg – and also comes with a shopping basket that supports an additional 5kg. Do note, however, that this stroller is suitable for children six months and up. Similar to the Joolz Geo² and the Hub, the Aer also has a lifetime warranty.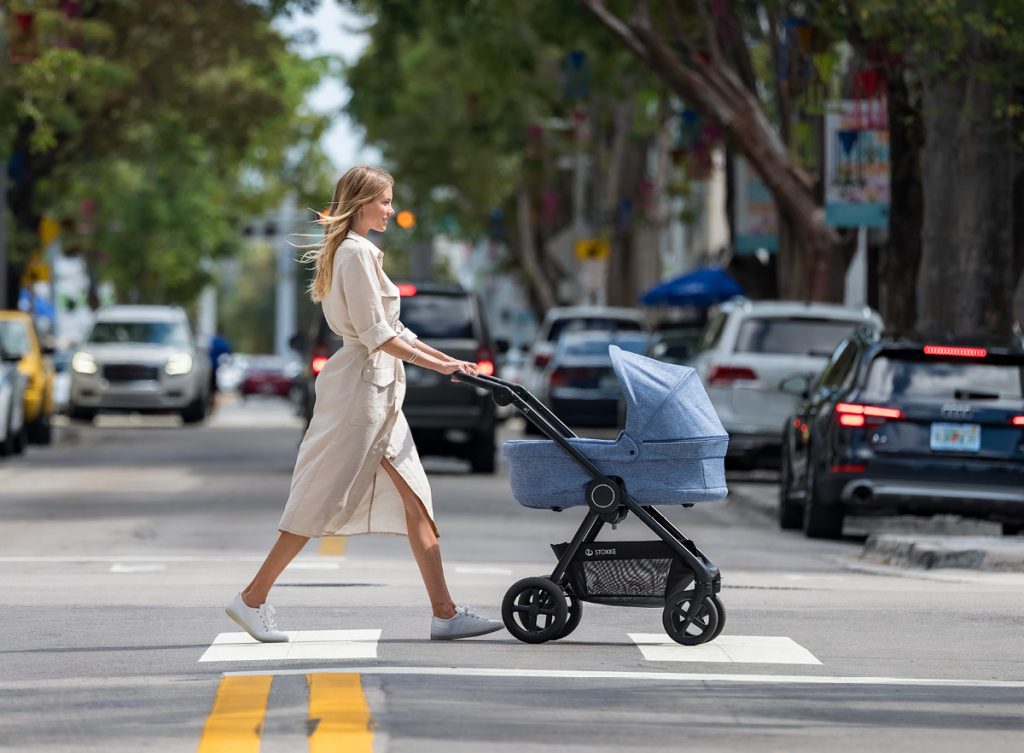 Navigate busy streets and public transit with the Stokke® Beat™ Compact Urban Stroller ($1,049). Its wheels are shock-absorbing and lockable, with puncture free-material, and can be configured for multiple parents and forward facing stroller seat positions. Additionally, the stroller's seat is height-adjustable, so you can be closer to your baby. It can also be effortlessly folded with one hand, and has a super spacious shopping bag for groceries and baby's essentials.  
Newborn seat compatibility: The stroller can be used for newborns until your child weighs 22kg, or about four to five years old, using the Carry Cot ($389). To create a complete travel system, use the Stokke-compatible car seats such as the Stokke iZi Go X1 by BeSafe ($499).  
Bugaboo Donkey 2 Mono Complete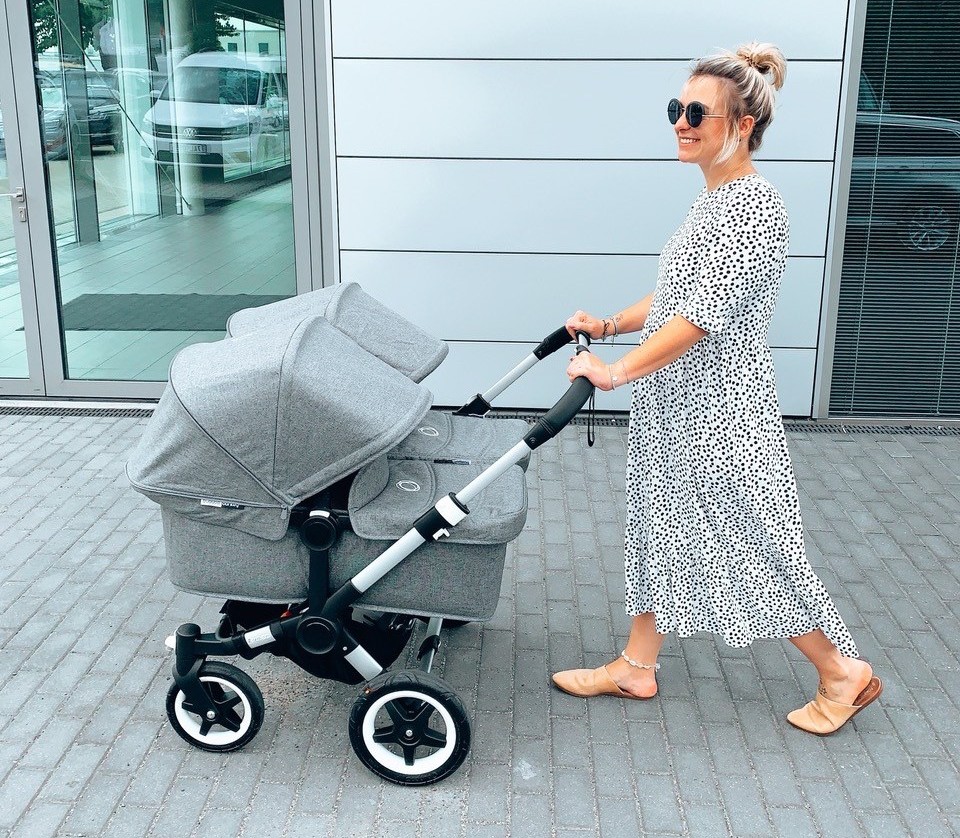 Fitted with big, foam-filled tires measuring 10 – 12 inches, the Bugaboo Donkey 2 Mono Complete (from $2,019) can be pushed and steered with one hand. Additionally, its wheels ensure that every ride with the children – even when fully loaded – is smooth and bump-free, regardless of the terrain. The Donkey glides across uneven cobblestones, up and down sidewalks, sandy beaches and grass. Additionally, it's a great jogging stroller.  
Aside from being suitable for a variety of terrains, it can also be converted to a side-by-side double stroller with a duo extension set. Even fully extended, it can get through any standard doorway – we've tested it. Suitable from birth to toddler, and car-seat compatible, the stroller also has the most storage space among all the Bugaboo strollers with the side-luggage and underseat baskets. In total, you could carry a total weight of about 23kg, with storage capacity of 46 liters of items. Moreover, each of the seats are reversible and reclinable, so your children can either face you or see what's going on around them.  
Newborn seat compatibility: This stroller is compatible with car seats from Chicco, Britax-Römer and Maxi Cosi.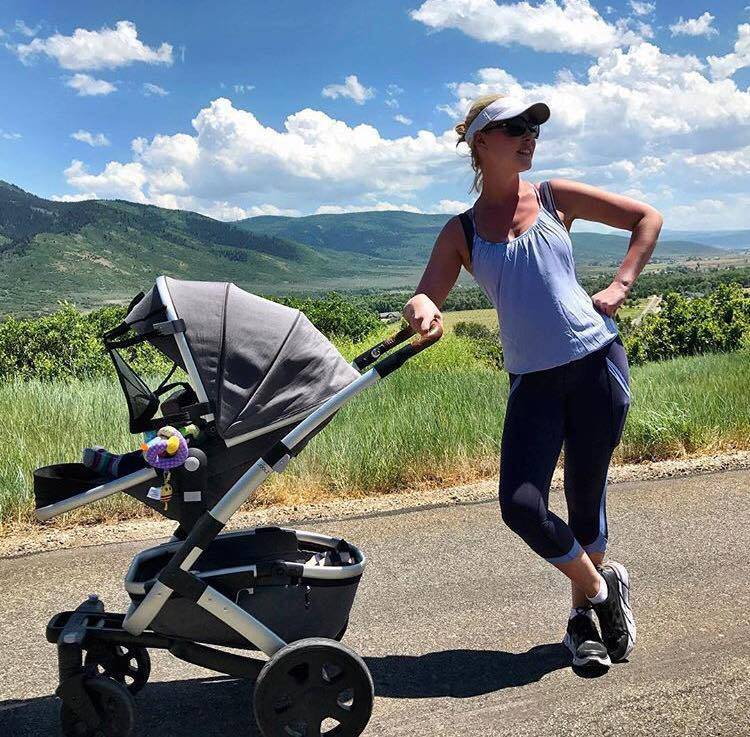 The multi-functional Joolz Geo² ($1,699 to $1,849) also travels well on all types of surfaces, and has a roomy, extra large removable basket to store all your essentials and more. Some of its unique features include one-motion folding and a transport lock, which makes it extremely portable. Another interesting feature is that the seat at table height can be used as a high chair, so your little one can join you at the table during mealtimes. With the Joolz Geo² Expandable Set (Duo) $499, you can add a lower seat and cot, so that the Joolz Geo² grows with your family, while still remaining compact and easy to manoeuvre. 
Newborn seat compatibility: Some compatible infant car seats include Joolz iZi Go Modular by BeSafe, BeSafe iZi Go Modular and X1, and the Maxi Cosi CabrioFix.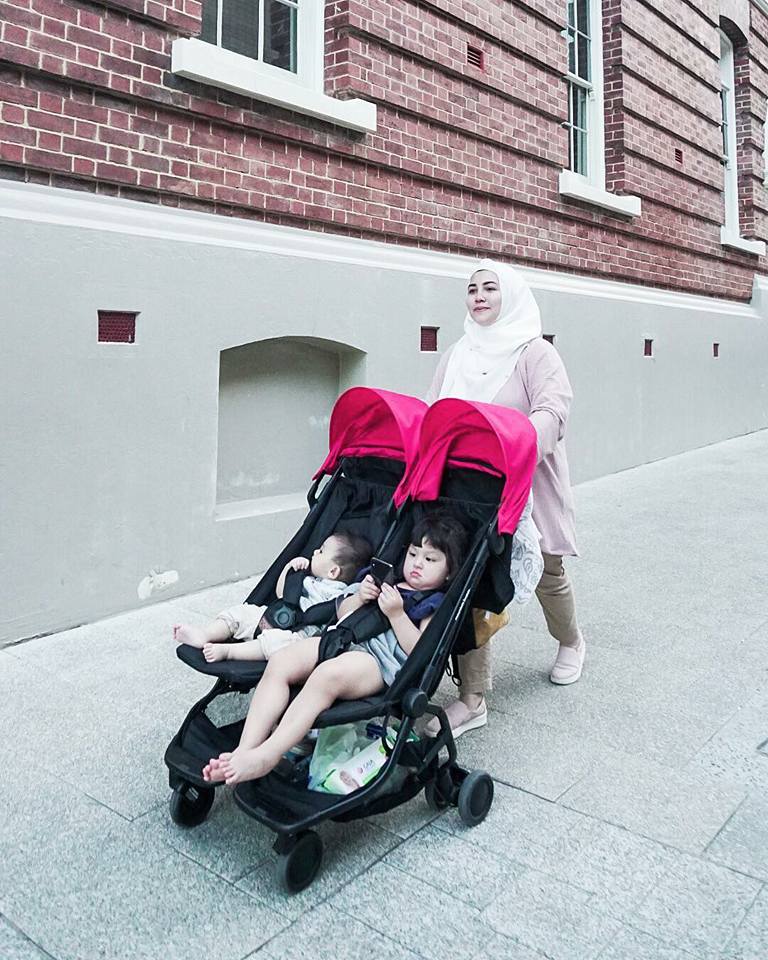 The lightweight side-by-side Mountain Buggy Nano Duo stroller ($829) is perfect for parents with more than one child. Featuring an ultra compact fold, you can carry it anywhere, even when taking public transport. The design award winner weighs just 9kg, perfect for travel although you will have to gate check this stroller. Additionally, with 5 inch EVA wheels and rear wheel suspension, this stroller steers well even on cobblestone streets. However, it's not a multi-terrain stroller, so do be careful navigating around gravel or grass. Moreover, the stroller can hold up to 30kg, or 15kg per seat, or up to five years old, depending on your child's weight. 
Newborn seat compatibility: Use this for your newborns with a compatible car seat and adapter. Suitable car seats include the Maxi Cosi Cabriofix ($358), the Mountain Buggy protect™ infant car seat, and the Cybex Aton seats. Hence, this creates a complete travel system for your family. With Mountain Buggy's Cocoon Essential, your newborns can also lie flat.  
This article was first published on Motherswork.