While Botanical Gardens is a great place to take the kids for a run around on weekends, the husband and I do have a soft spot for it as a date night place every once in a while.
After all, there is something quite romantic about dining in the midst of all the flora and fauna and then walking out hand-in-hand under the stars when dinner is done.
One of my recent favourite discoveries is Botanico at The Garage.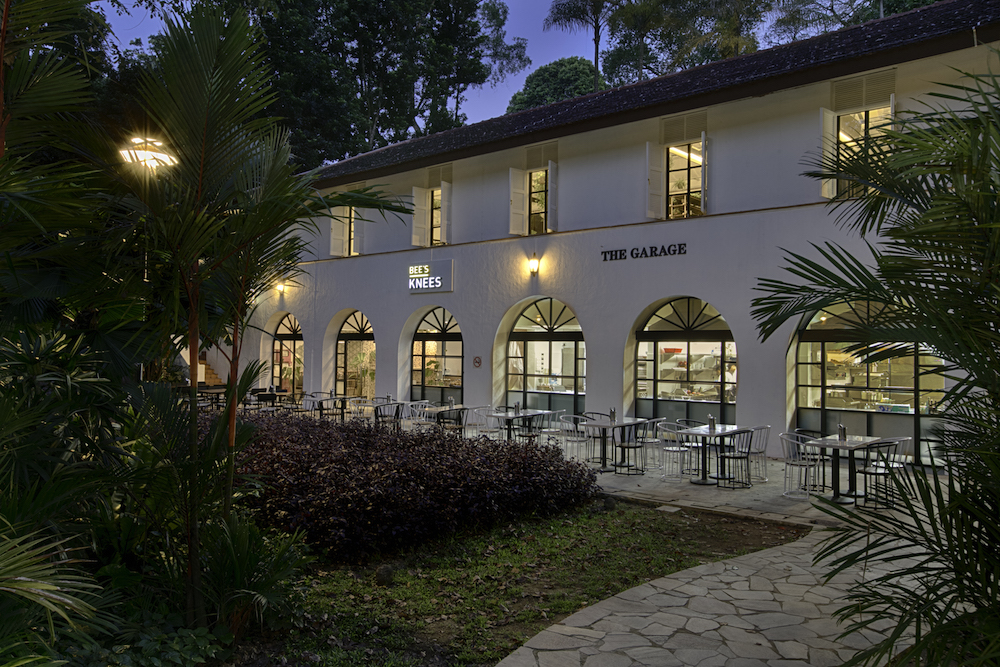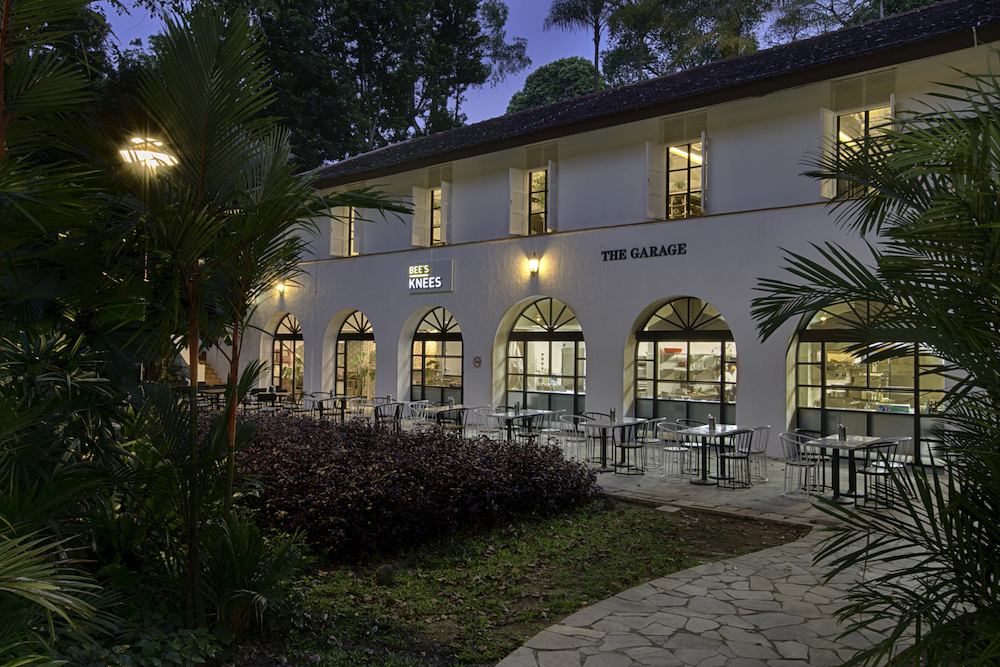 For those of you who have not heard of The Garage, it one of the newer multi-concept F&B destinations at the Singapore Botanic Gardens. Set in an elegant 1920s Art Deco conservation building, it sits on a space that was once a stable for cars, which one would expect is the inspiration for its moniker. The Garage comprises Bee's Knees, an all-day dining café at ground level and Botanico that is located on the second level.
Helmed by Spanish-born chef Antonio Oviedo, Botanico at The Garage offers a contemporary-bistro, seasonality-driven menu. The food is inspired by the natural cycles of the year and by bistronomy — a culinary ethos based on the values of freedom and conviviality.
Oviedo, who trained in the kitchens of the late 3-Michelin-starred chef Santi Santamaria and the Roca brothers of El Cellar de Can Roca, has created a menu that is based around seasonal ingredients but with a slight Spanish flair.
"Natural, seasonal ingredients drawn from the best-quality sources are what I work with," explains chef Oviedo. "To me, searching for the best technique or equipment to bring out the essential flavours of a product is my way of respecting that product."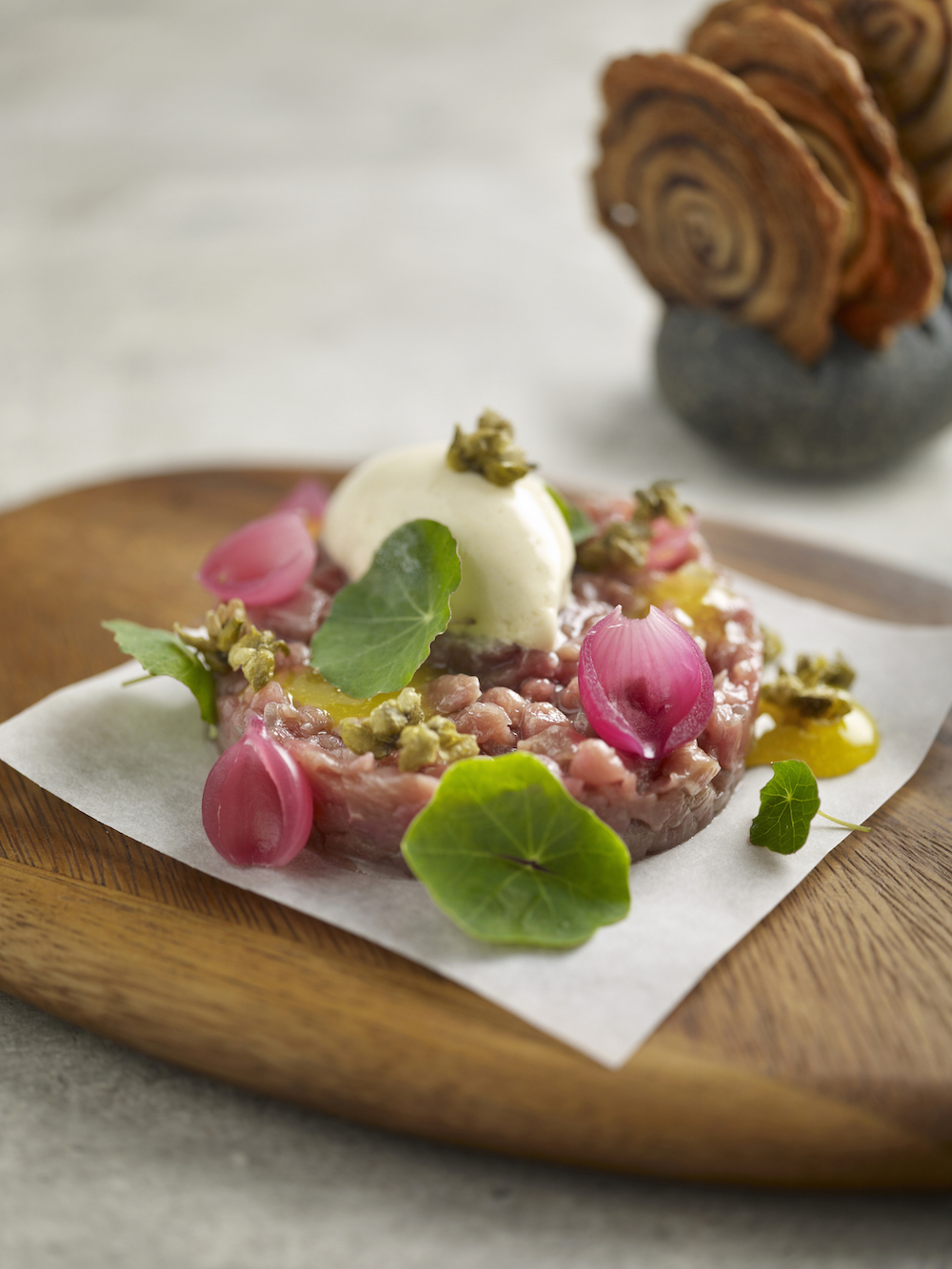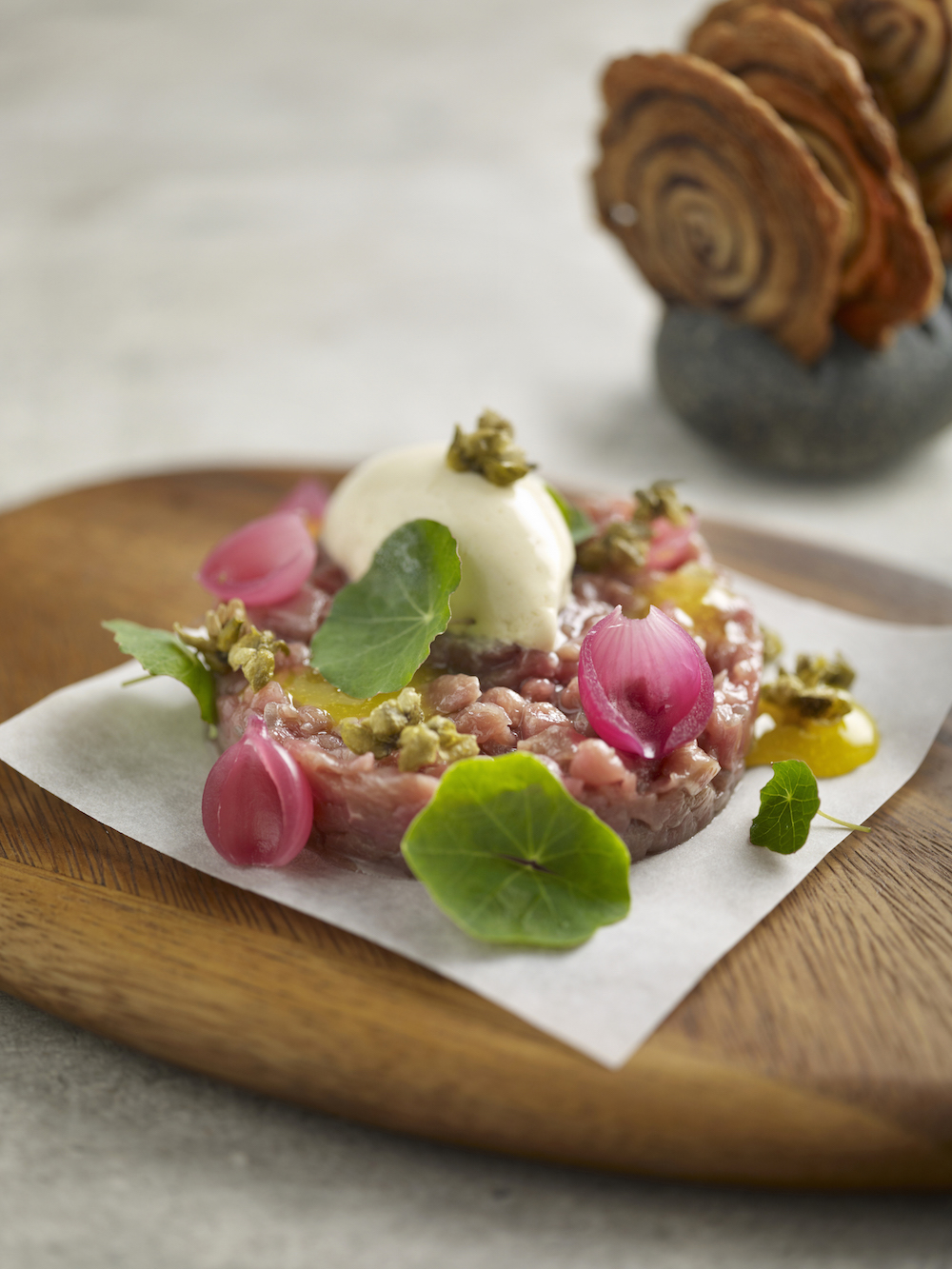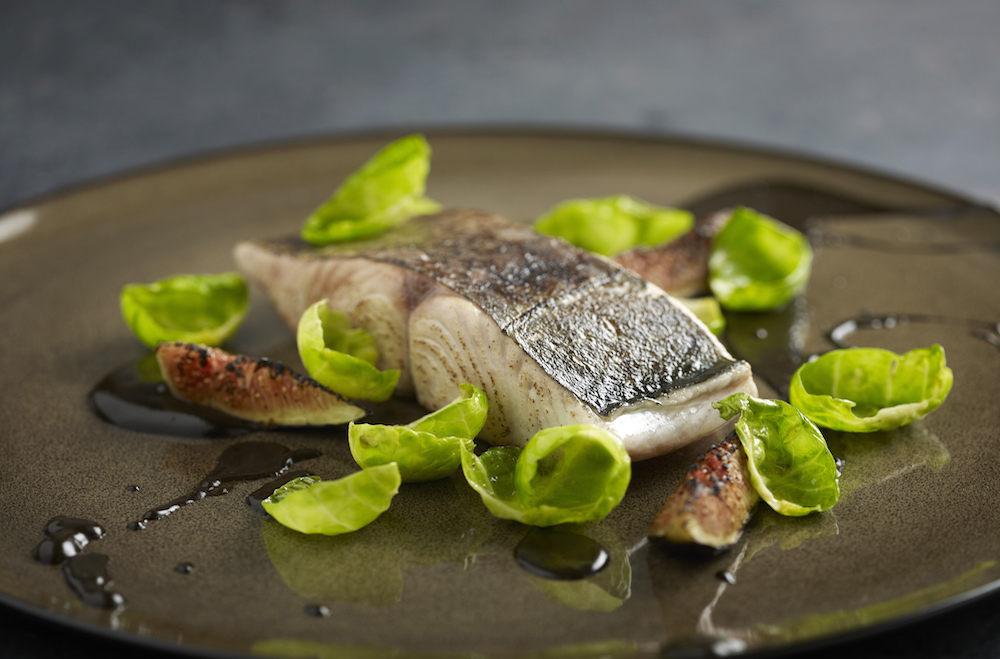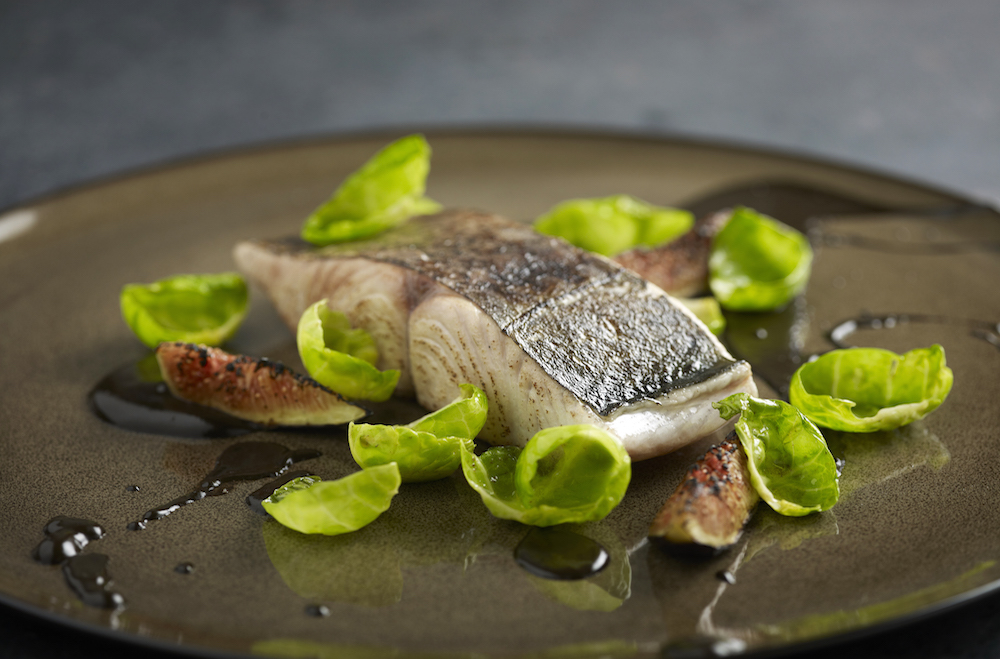 Under chef Oviedo's expert hands, the dishes are actually light, not too heavy, but deeply satisfying. Some highlights include the Botanico Salad; Lamb Tartare, Braised Pork Belly with Sherry Sour Sauce and Grilled Spanish Mackerel. Do try the super moreish Calamaritos featuring crispy baby squid with seaweed aoli and the Tropical Fruits dessert that comprises Laksa leaf ice cream, white chocolate turmeric ganache, palm fruit, jackfruit, logan, meringue and sable crumble. It is a dessert that really sounds like it's too much but in reality is a wonderful blend of local flavours and fruits that melds harmoniously in one's mouth.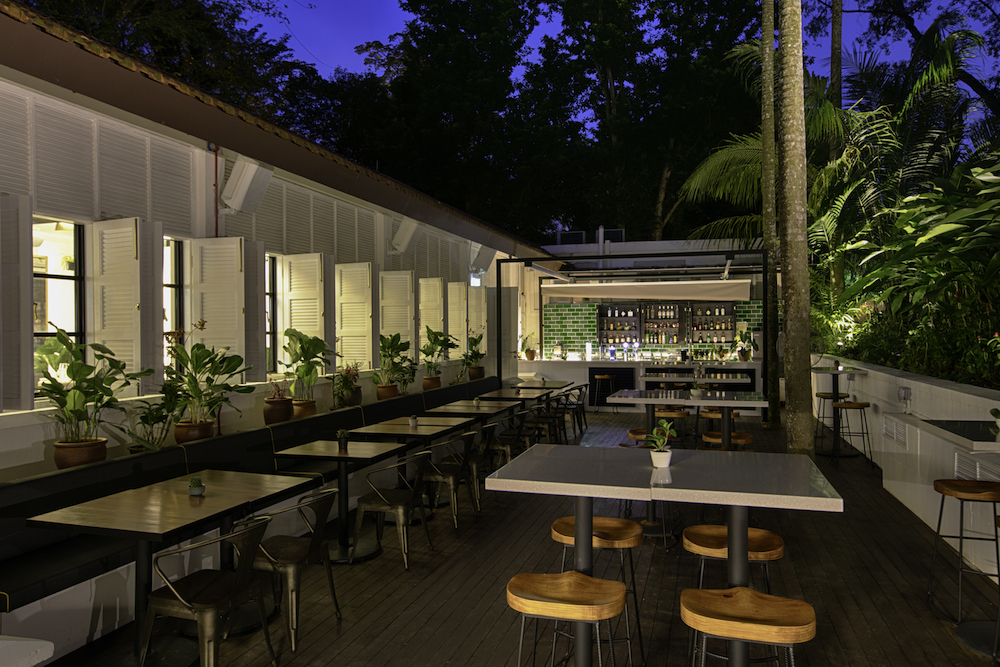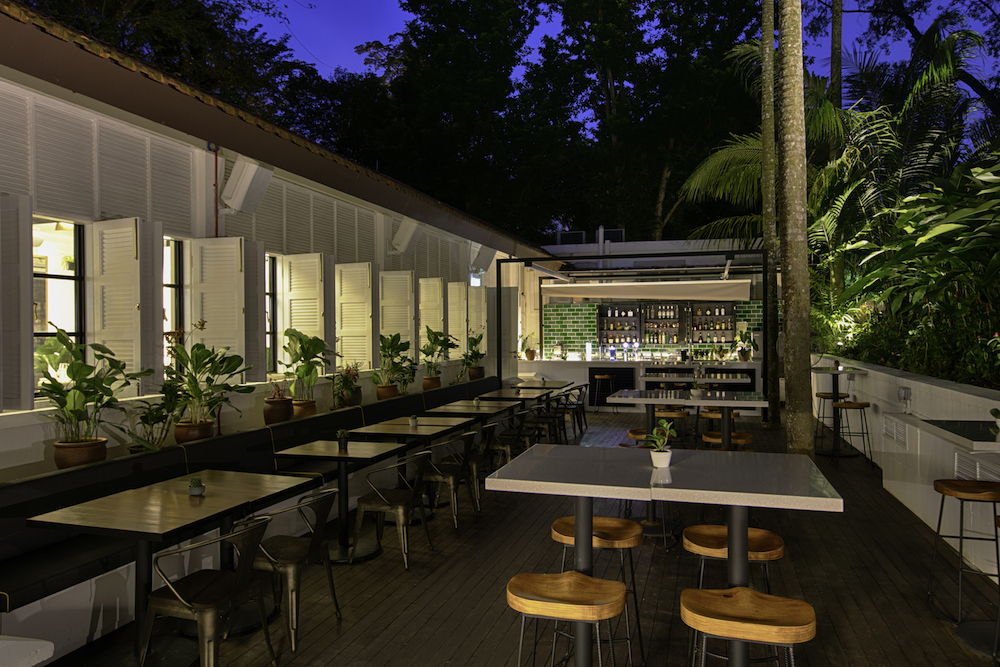 Although the Bee's Knees café downstairs probably fits better into one's idea of a kid-friendly place, Botanico does cater to children for lunch and dinner. But I much prefer it as a dinner date option in the evenings with a special someone because it gives you the opportunity to head to the lovely hidden al fresco garden bar that located on an outdoor terrace on the second floor of the building.
Here you get to enjoy botanical-inspired, signature cocktails the likes of the Garage Gin'Onic, Blackberry Lychee Mojito, and Thyme Lemonade.
With fresh cocktails, lovely food and an absolutely delightful ambience, is a lovely choice for a dinner date night out but it is just as suitable a place if you decide to bring the little ones along, making it a truly versatile dining destination.
Need more ideas of where to go for date night? Click here.