Many of us mums find ourselves in a dilemma after the first child comes along. I know I did.
I was caught between wanting to continue working, contributing to society and being there for my children – physically and emotionally – on hand to care for, teach and nurture.
Working the corporate world didn't come close to ideal, not with the long hours and rigidity. I ended up leaving it all, to work freelance.
Some mums may choose the freelance route if their industry skills allow the flexibility but yet others desire bigger – ambitions to become entrepreneurs in their own right – finding that work-life balance we all seek. But obtaining the support, facilities and network for such a venture can be daunting.
Enter, CRIB.
CRIB started with the mission, "to empower women to obtain self-fulfillment and financial independence, build strong families, and benefit the economy and society at large, by helping them to start sustainable, socially-minded businesses."
Their matchmaking and incubator programmes match entrepreneurs with complementary partners to launch businesses while also gaining much-needed mentorship from industry leaders, funding and resources.
Excitingly, they've recently launched CRIB Kids Pod – an informal community of businesses specialising in products and services for babies and children.
These businesses are a sub-section of the bigger CRIB Connects, a society that supports women – who choose to become entrepreneurs – by building a business community of women entrepreneurs both new and experienced to enable each other through the exchange of ideas, support and inspiration.
At the inaugural launch, the following businesses got to showcase some of their beautiful wares; many lovingly conceptualised. A large number of Crib Kids Pod members are mothers themselves who went off on their own either due to a lack in the market or because an existing hobby made good business sense.
We at Mummyfique are very proud to introduce these local businesses as our latest vendors. You can find them on Mummyfique World, our very own parenting directory.

Sea Apple is a modern clothing brand for children founded in Singapore. Designed for an urban contemporary audience – those who believe in the power of ideas and stories – in styles that are relaxed but never boring, and in honesty and charm over perfection. Launched in January 2016, and currently stocked in Singapore, Bali, Hong Kong and Brunei.
Get in touch: [email protected] | @seaappleshop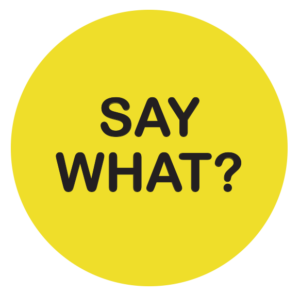 They say experience is the greatest teacher. We say making a fool of yourself imparts a lesson you'll remember forever.  Play a card game that challenges you to be as silly as possible and learn a new Chinese dialect or language with SayWhat?.
Currently available in Cantonese, Hokkien, Mandarin, Japanese and Singlish – with French, Hainan, Hakka, Teochew, Bahasa Malaysia, Bahasa Indonesia and Tamil in the pipeline.
Get in touch: @saywhatwithfriends | [email protected]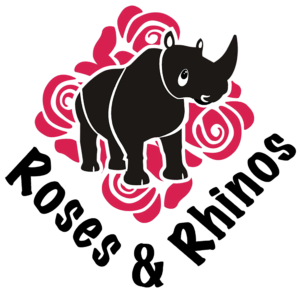 Design-led kids wear brand for girls and boys aged three to ten. Using the expression of print to translate the imagination of kids – the brand was born by a mother of three, who realised that when it came to fashion all her kids wanted to wear was comfortable clothes with cool colours or prints. The shapes are easy wearing, stretchable, with elasticated waists, drop crotch trousers and swing dresses. Clothes that can be worn day to evening to bed!
Get in touch: rosesandrhinos.com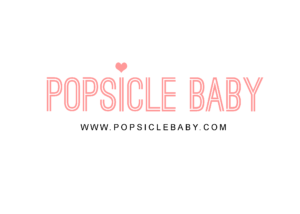 Popsicle Baby is an online Baby Boutique birthed out of their passion to make fashionistas out of little ones – with a focus on threads from newborn to three years of age. Their vision is to bring in fun, fashionable threads to more, through the convenience of online shopping. This while keeping prices affordable, without compromising on quality and style.
They also curate one of a kind gift bundles.
Get in touch: [email protected] | @Popsiclebaby.sg

Poppies 'n' Rainbows is a curated family-concept store of delightful items, sourced from around the world. The eclectic selection ensures there is something for everyone. Many of the available brands are created by parents, tried and tested by their own children.
For a special gift, lovingly gift-wrapped and delivered with a handwritten message, look no further.
Get in touch: [email protected] | @poppies_n_rainbows

Maison Q is a homegrown label specialising in reversible kids wear. The brand was started by a mama looking for ways to earn more mileage out of her children's clothes. Two designs in one dress? In many fun prints? Yes, please! Maison Q has since become increasingly recognised for its signature offerings.
All their creations are made at their own workshop which enables them to not only keep a close eye on the quality of their products but also the freedom to create.
Get in touch: [email protected] | @maisonqofficial

Milk and Honey Event Design is an event planning company specialising in bespoke events in Singapore including baby showers, baby one-month parties, children's birthday parties, wedding receptions, intimate corporate events or exclusive gala dinners.
Services include conceptualising a theme, sourcing for a venue, designing invites, setting up a styled dessert buffet, planning décor, assisting with catering, desserts and cake, and arranging any other little touch that might make the occasion extra special.
Get in touch: milkandhoneyparty.com | [email protected]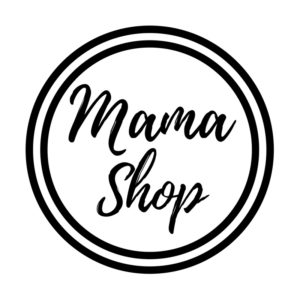 Mama Shop SG
Mama Shop is the retail wing of Gernise Global Pte Ltd – not only is Mama Shop for mums, it is run by one. Vanessa, the founder, is a full-time working mother of a pair of young twins. In fact, Gernise is the combination of their names.
Vanessa understands the needs and concerns of mums and strongly believes in promoting only things that she would want her own children to use.
Get in touch: 6339 6672, 6339 6673

Hunter + Boo is a modern, ethical baby and children's wear label, founded by sisters Beth and Sarah Medley. The line includes a versatile range of rompers, tops and bottoms, bibs and blankets made with 100% super-soft organic cotton and eco-dyes.  The easy off-and- on-able shapes along with simple care instructions make each garment gentle to handle and ultra-comfortable to wear.
Eco-friendly basics, with bold signature prints drawing colour inspiration from the richness of nature and island-living in Singapore with hints of a historic flavour from Victorian and Japanese art, they work beautifully with classic backgrounds of grey and white.
Get in touch: hunterandboo.com | [email protected]o.com

Launched by Korean fashionista mum Jungmin who seeks to bring good quality and stylish kids wear design from Korea to Singapore. Known for their fabulous twinning options, Ksisters have new twinning outfits every Thursday on their website – a hit with mums planning special family photo shoots
Get in touch: [email protected] | @ksisters.sg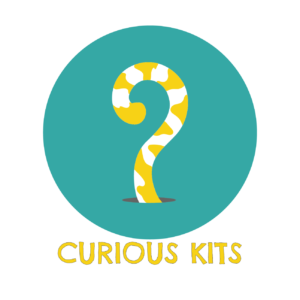 Curious Kits is determined to bring forth experiments to help kids better visualise abstract concepts. The hands-on  approach is the most effective manner of learning – engaging kids' curiosity with stimulating questions guides them to find out the answers themselves.
Everything comes in a box – all the materials are included, and the instructions are so easy to understand that even children could read it themselves. Kids investigate a specially picked theme each month, saving parents the guilt of being too busy to Google their never-ending questions.
Get in touch: curiouskits.com | 9270 7320

It started with a set of pyjamas that the founder bought for her little sunshine. She fell in love with the design and quality of the Made in Korea product.
A+O firmly believes that babies and kids' apparel can be chic and fun without compromising on` quality. Look forward to cute personalised poses with your purchase as part of their Smile Mission.
Get in touch: apluso.co | [email protected]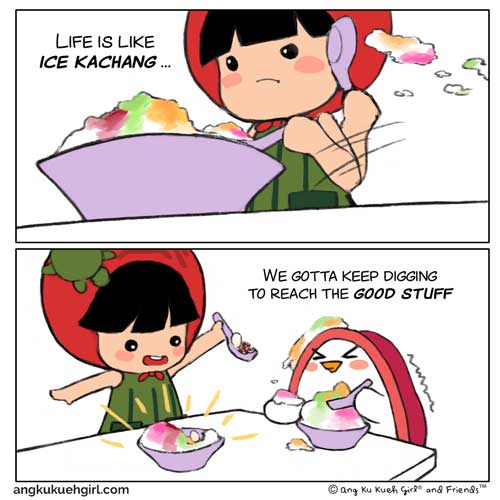 Ang Ku Kueh Girl® and Friends™ bring children on a journey to rediscover Asian culture and heritage, through cute characters, stories and merchandise. Food is something close to people's hearts and is a good starting point for introducing culture and heritage. This is especially so in Asia where much emphasis is placed on the symbolic nature of food.
Typically, children view culture and heritage as dull and boring. By creating cute characters, stories and products – the objective is to give heritage a fresh new lovable twist to cultivate in children an interest in our Asian heritage.
Get in touch: angkukuehgirl.com | [email protected]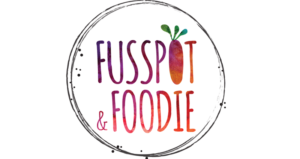 Singapore's first online, kid-focused food business Fusspot & Foodie provides healthy eats for kids and families made using fresh, honest, all-natural ingredients. They do the thinking, planning and cooking, to help fellow parents put together nutritious school lunches and kids' parties through meal kits and catering services – while being creative and fun, so kids and parents truly enjoy it!
Kids love their unique, simple recipes that cleverly incorporate veggies and superfoods.
Get in touch: [email protected] | @fusspot_and_foodie
---
Damelza Harris-Olsen is your multi-tasking, on-the-go mum to two active little boys. When not stuck on writing, you'll find her on adventures with her husband and sons, on a photoshoot somewhere painting faces or on a home (re)decorating binge.