At Mummyfique's first Bump Club gathering for 2019, expectant mums learnt how to differentiate true and false labour contractions, picked up breastfeeding tips from the pro, got great ideas on how to throw a 100-day celebration and more.
Going through a pregnancy can be overwhelming, whether it's your first or subsequent child.  At Mummyfique, we like to support our community of mothers and make the journey more manageable, hence why we started our Bump Club last year. Held quarterly, these intimate sessions bring together expectant mums and experts and insiders from the medical and neonatal community, to share concerns and knowledge. Our first Bump Club gathering of 2019, was a fabulous brunch session we co-hosted with Gleneagles Hospital, at Little House of Dreams on 13 April. Our cozy session saw 20 mums-to-be, and a couple of Dads, join us at the closed door event.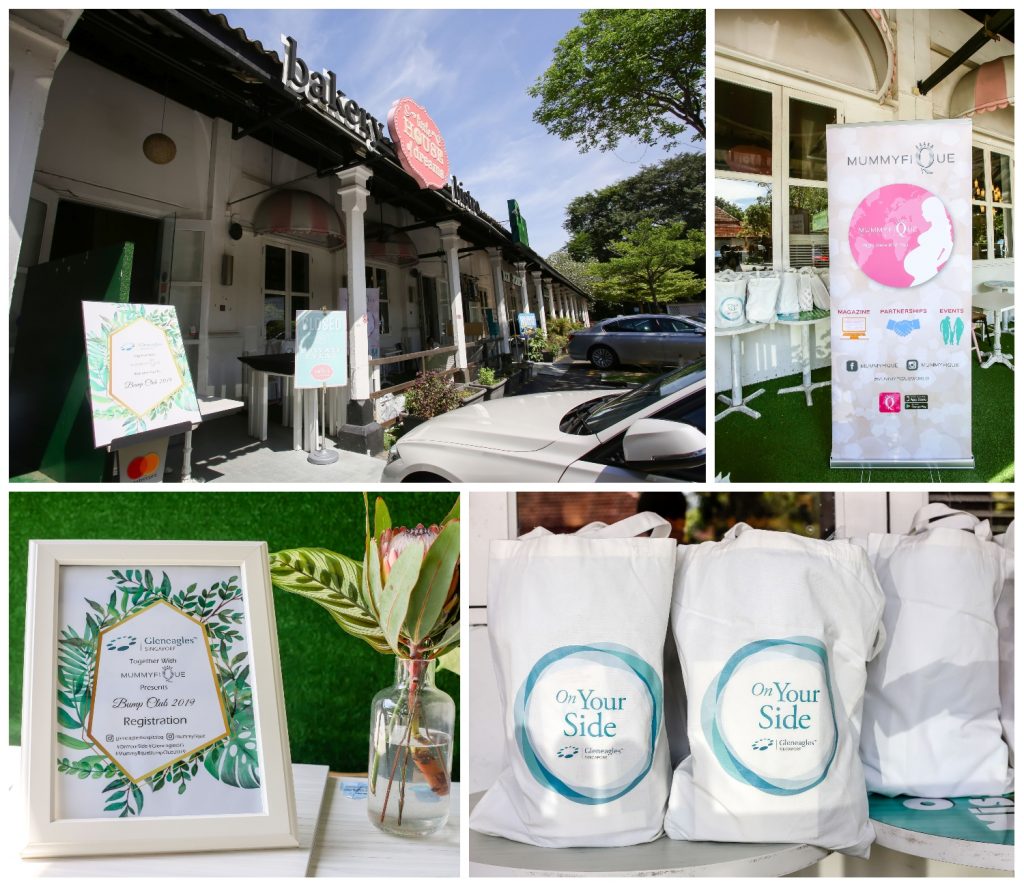 The bakery bistro at Dempsey – so famed for pioneering luxe and decadent dessert tables in Singapore – was transformed into a multi-concept cafe for the occasion. Before our guests sat down to brunch, they milled around the various booths featuring curated Mummyfique World vendors. They included celebrity-endorsed local skincare brand, Skin Inc.; local maternity-wear label, Bohn Fabulous; Bodyworks Medicare, The Embroidery Co. (that specialises in personalised gifts) and New Zealand premium diaper brand, Rascal + Friends.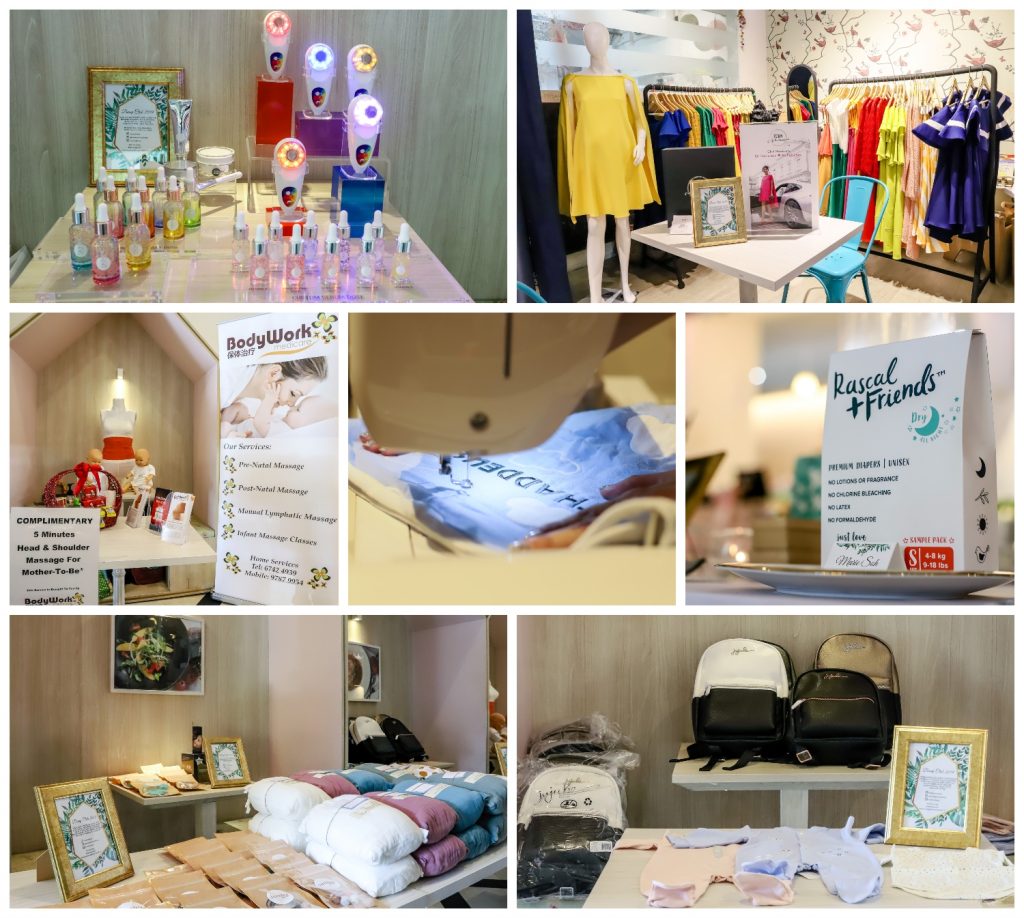 The centrepiece of course, was the elegant brunch table. The delicious brunch spread featured Teriyaki chicken sliders, tomato bruschetta, scones, waffles, quinoa salad cups, fresh fruit and pancakes. The team at Little House of Dreams also set up two dessert tables to give Mums an idea, of the 100-day or full month celebration packages offered by the bistro. One had a Safari theme, complete with stuffed lions and elephants and delicious treats like gula melaka pandan cake cups and animal print donuts. Its other most requested dessert table, especially for baby girls, was the magical unicorn theme. Unicorn cupcakes, macarons and pretty tartlets were part of the spread, and the centrepiece was a multi-tiered unicorn carousel cake – impressive.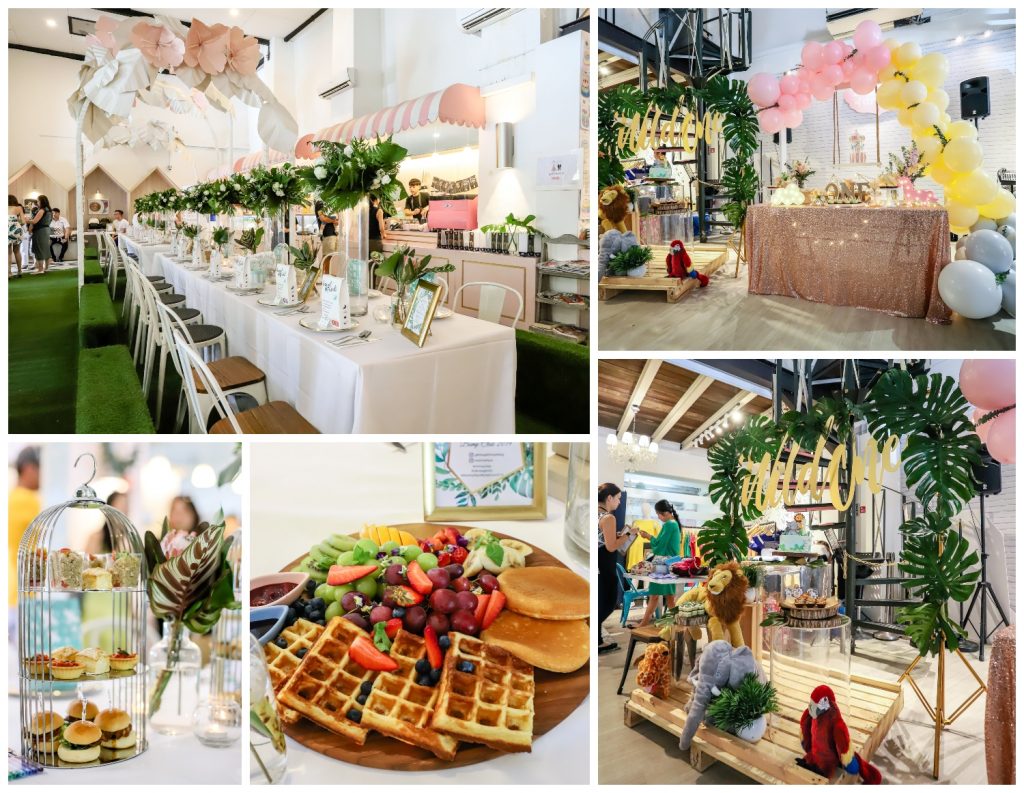 Dr Quek Swee Chong, obstetrician & gynaecologist at Gleneagles Hospital joined the parents-to-be on the day and helmed a Q&A session. But not before he shed light on how to differentiate true labour from Braxton Hicks (aka false labour) contractions – the latter are irregular contractions that usually occur during the third trimester of pregnancy. True labour contractions become stronger and happen at intervals that become closer together. He also discussed sex after the birth of your child, as well as weight gain during pregnancy.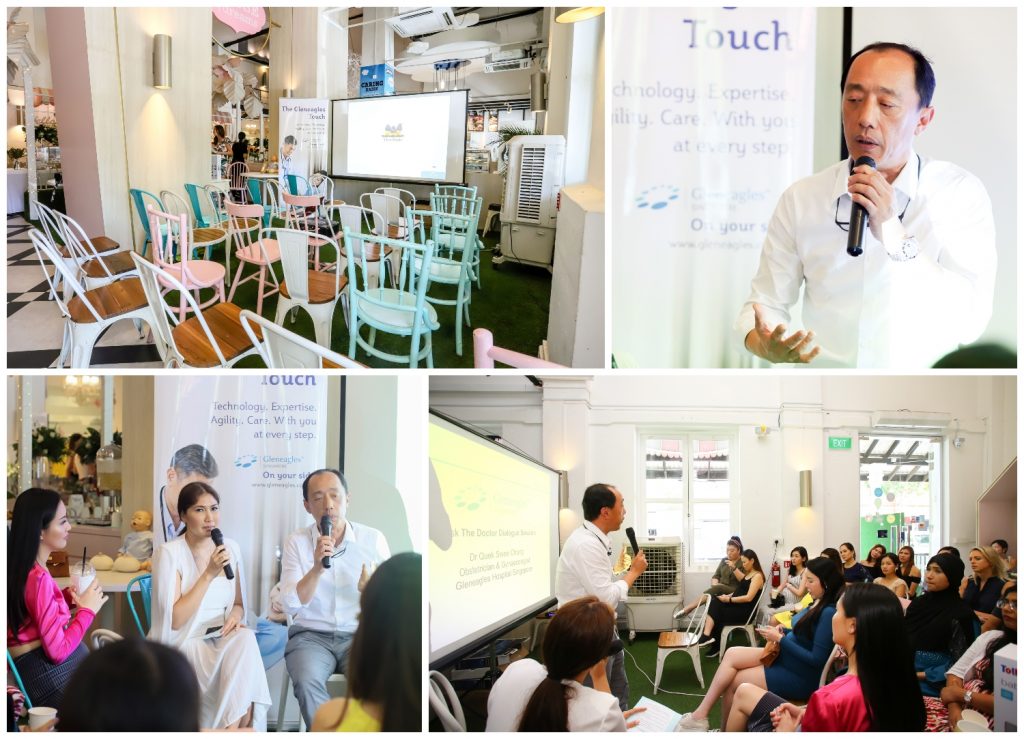 The Bump Club mums also had the opportunity to bond with each other when they had to team up to construct and design a diaper cake, and the teams really got creative. Some piled on flowers, some piled on fruits, but one stood out amongst the rest for its tasteful arrangement.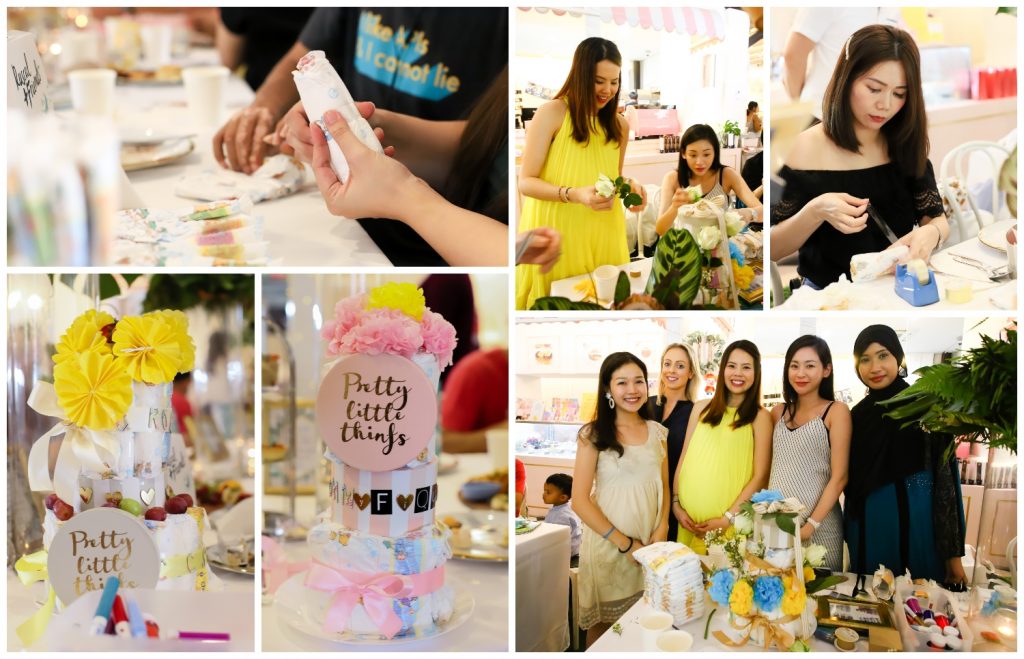 On that day, Ms Tan Guat Choo, a lactation consultant from Gleneagles Hospital, also shared tips about Baby-Led Breastfeeding. Baby-led attachment is a term that is used to describe the process of a baby seeking out his mother's breast, which is the most natural introduction to breastfeeding. She gave insightful tips on what to do when the baby is reluctant to start breastfeeding, and showed step-by-step, how mothers can get their babies to latch on to their mother's nipples. She also stressed the benefits of skin-to-skin contact during breastfeeding.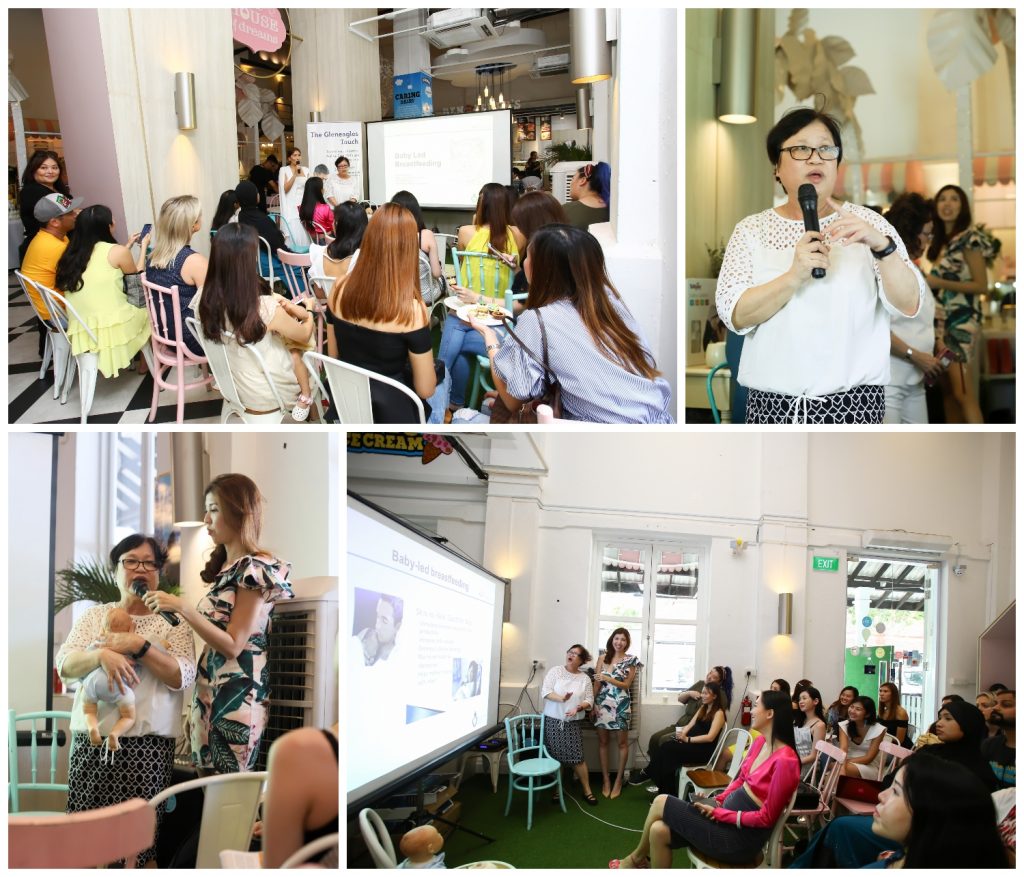 At the end of the enjoyable afternoon, the happy mums-to-be walked away with swag gifts  from Gleneagles Hospital, that included a  diaper bag, changing mat, nursing cover, baby blanket/ swaddle, baby romper, baby bath book, confinement recipe book and a powerbank – sweet.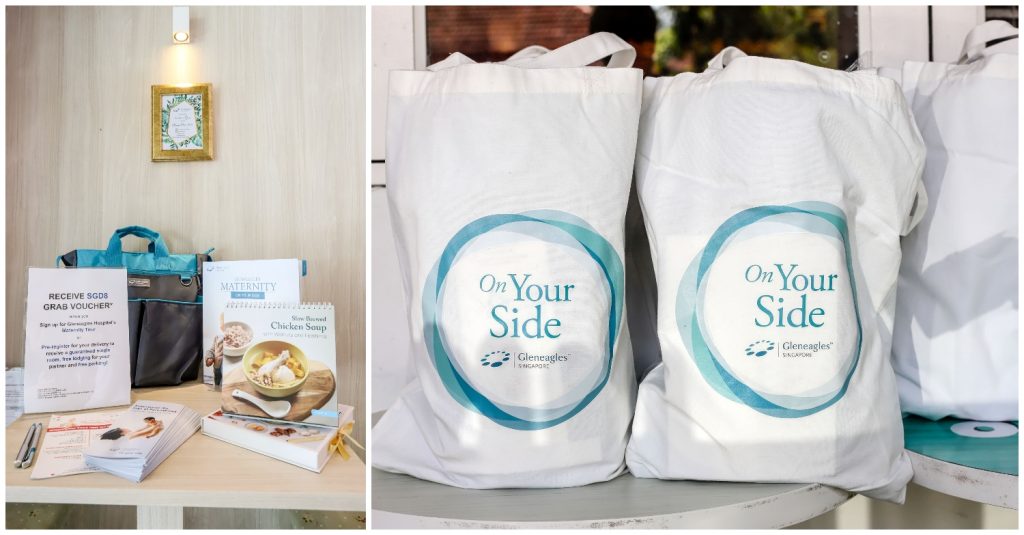 Many thanks to our sponsors: Little House of Dreams, Little Red Balloon, Skin Inc., Bohn Fabulous, The Embroidery Co, Rascal + Friends, Mothercare, Happyology, Momo + Bubs, Cloversoft and Jambu Beads.
Keen to join us for our next Bump Club get together? Sign up for our mailing list at [email protected]