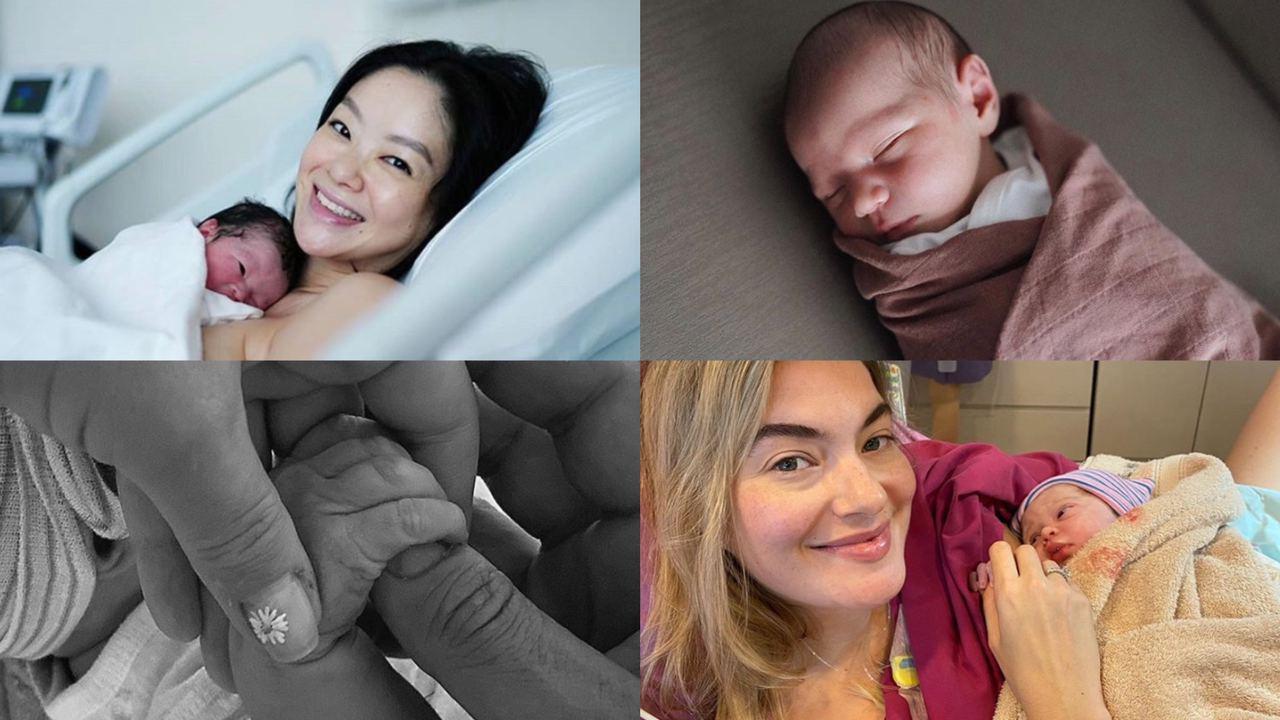 In the midst of the COVID-19 pandemic, these new mums have much to be happy about with these new additions to their families.
https://www.instagram.com/p/CFgSR7mHV7y/
Supermodel Gigi Hadid and singer Zayn Malik, were blessed with a baby girl just three weeks ago. The couple's new addition was widely celebrated by many others. 
Other supermodels like Gigi's sister, Bella Hadid, Hailey Bieber and Emily Ratajkowsi left loving comments on Gigi's Instagram post – congratulating the new mummy and daddy. 
https://www.instagram.com/p/CEYmtQInzo9/
Katy Perry and dashing beau Orlando Bloom welcomed their little love, Daisy Dove Bloom on August 27.
As both Perry and Bloom are UNICEF's Goodwill Ambassadors, the announcement of the birth was partnered with UNICEF's stand on maternal health and access to quality babies' healthcare. 
https://www.instagram.com/p/CEliNEOBw3O/
Singer Ed Sheeran and wife Cherry Seaborn introduced their baby daughter, Lyra Antartica Seaborn Sheeran on 1st September. Ed came back on social media after a 10 month hiatus to share the amazing news with his fans. 
https://www.instagram.com/p/CFbj9malbYS/
On September 22nd, local celebrity Sheila Sim welcomed the birth of her firstborn with husband Deon Woo. The model and actress shared intimate moments of the birth on her social media, as a keepsake for the future and lovingly called her newborn Layla Woo.
Since then, we have seen pictures of baby Layla all over Sheila's feed, even one of her smiling widely.
https://www.instagram.com/p/CEn4Da0ntXO/
Journalist, presenter and media personality Sara-Ann K. welcomed her second child on 30th August. She introduced her son, Charles, with a peek of him sleeping soundly in the hospital baby crib. 
She also shared that her firstborn, George, is over the moon to be a big brother – how cute! 
https://www.instagram.com/p/CCS8re9A9xs/
Founder of fashion brand Klarra, Beatrice Tan, gave birth to her baby girl Aria 4 months ago on 2nd July. Pictured bundled up in a blanket, baby Aria looks adorable getting some shut-eye. 
Beatrice shares her experience in post-partum recovery in the following posts, showing a side of vulnerability with her followers. Hang in there Bea, you've got this! 
https://www.instagram.com/p/CCXe2RMnAUX/
Last but not least, model and actress Brie Benfell welcomed her baby girl Thea on July 8th. As shared on her post, baby Thea came into the world 10 days earlier than expected. She expressed the rollercoaster of emotions that was felt on that night, along with an intimate moment that she shared with her husband. Brie's IG feed is now filled with oh-so-adorable pictures of lovely Thea and we just can't get enough.